Officers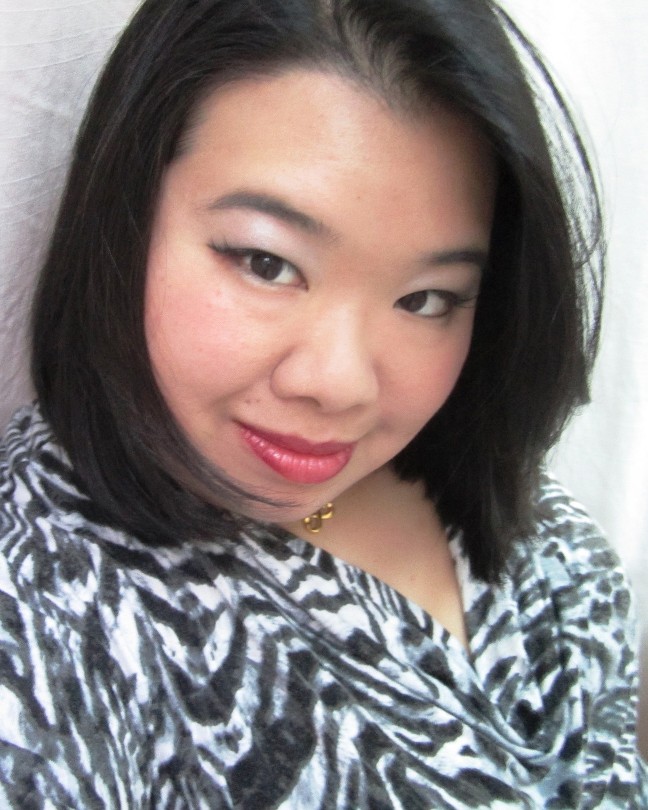 JOCELYN "JOZ" WANG, President and National Advisory Board Representative
Joz is an avid writer who embraced blogging at its onset.  Known online– and offline– for her personal blog jozjozjoz.com, she is a Co-Editor of the popular Asian American collaborative blog 8Asians.com.  She is also a long-time contributor blogging.la, flagship site of the Metblogs network, a massive local journalism and media project that began in 2003. In late 2011, she acquired the entire Metroblogging.com network from its founders and now runs the entire international network—consisting of over 50 sites worldwide— as its Publisher and CEO. Professionally, she is currently part of the Creative Team at Walt Disney Parks & Resorts Online, working to deliver a world-class online experience to Disney Guests.  Prior to this, she was a Senior Strategy Consultant at speakTECH (now Perficient), an interactive design and technology firm, designing business solutions for clients such as Disney/ABC Television Networks, NBC-Universal, DTS Digital Entertainment, PepsiCo, The Estée Lauder Companies, City of Hope, and the Municipality of Anchorage.  She contributes her web expertise in Information Architecture, User Experience (UX), and Social Media to UsabilityCounts.com. A Southern California native, Joz's prior professional experience includes Marketing Project Manager at The Nielsen Company, Marketing Manager at Nelson Davis Television Productions (KTLA-TV), and Manager of National Accounts at CBS/Westwood One Radio Networks. Joz received her MBA from Pepperdine University and her BA from UCLA. Aside from serving as AAJA-LA's 2012 President, Joz also serves on the AAJA National Advisory Board and National Governing Board for the 2012-2013 term. (@jozjozjoz)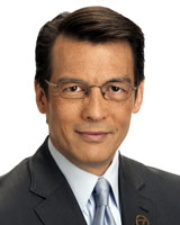 DAVID ONO, Vice President – Broadcast
David Ono mans the anchor desk twice a day on ABC7.Ono first joined the "Eyewitness News" team in 1996. Through the years, you've also seen David host the popular magazine show "Eye on LA." He also co-anchored "Eyewitness News This Morning."Ono has won eight Emmy awards and 19 nominations. His career has included stops in Sacramento at KOVR-TV, El Paso at KDBC-TV, Midland/Odessa at KOSA-TV and Dallas at KXAS-TV. Ono grew up in Texas and is a graduate of the University of North Texas.He has served the Los Angeles chapter as a longtime Vice President and board member, and as the Emcee of the annual "Trivia Bowl."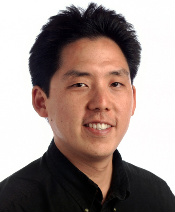 RICHARD CHANG, Vice President – Print
Richard Chang is an arts and entertainment writer for The Orange County Register, where he has worked since February 2000. He specializes in visual art and museums, but has also written about television, movies, film festivals, the performing arts and Southern California media. He also does art news and reviews for the national magazine ARTnews.Richard has worked at a few different newspapers, including The Santa Fe New Mexican, The Bakersfield Californian and The Albuquerque Journal. He has freelanced for a number of other publications, including the San Francisco Bay Guardian, A. Magazine, Tribal College Journal and Asian Week.Richard teaches an arts and entertainment journalism and writing workshop at UCLA. The course is designed for students who wish to write about A&E for The Daily Bruin. He has taught courses in journalism and writing at California State University, Fullerton and Los Angeles Valley College.His experience in radio includes stints at KQED in San Francisco, KALX in Berkeley, KUCI in Irvine and radioinvasion.com. Richard graduated from Brown University with honors in English and American Literature and received a master's degree in journalism from UC Berkeley.Richard hopes to expand AAJA-LA's reach to journalism professionals and students in Orange County.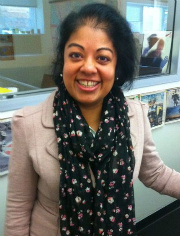 SHRADDHA SWAROOP, Vice President – Online Media 
Shraddha Swaroop is an award-winning freelance graphic designer in print design, illustration and web design projects.Her online expertise includes information architecture, user experience and social media. Along with web and mobile design, her projects have included social media coaching for individual local clients and managing a Twitter and Facebook profiles for an international client with an worldwide audience.Being in the  print news industry for more than 12 years, she has worked for Variety, the Los Angeles Times, the San Jose Mercury News and The Virginian-Pilot among others. She is currently working to create a print newspaper for an online-only news gathering organization called The Gateway Reporter.She is on the boards of two journalism organizations, works as an art director mentoring broadcast, print and multimedia journalism students in the AAJA Voices program and has lectured extensively on design, collaboration and editing throughout the nation. For more on her experience, projects and awards see web.mac.com/shraddhaswaroop/portfolio/home.html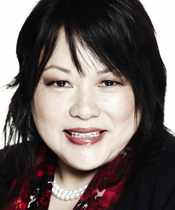 SUZANNE JOE KAI, Secretary
Suzanne Joe Kai was among the first Asian American female news broadcasters to "break the glass ceiling" in San Francisco. She was a TV news reporter, documentary producer, and public affairs show host for KRON-TV (when it was NBC-SF), and also worked as a journalist on-camera for KTVU-TV Oakland, and KGO-TV (ABC-SF). She is currently producing two documentaries. Suzanne is the founder of StudioLA.TV, a production company which produces news & entertainment programming for wireless, online and television outlets. Suzanne is a member & 2007- 2010 judge with the Emmys Interactive Peer Group in Hollywood. She is the publisher and co-founder of AsianConnections. com.Suzanne earned a Masters degree in Communication from Stanford University.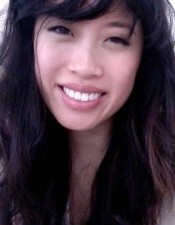 SHAWN WONG, Treasurer 
Shawn Nicole Wong is an independent film producer based in Los Angeles. She is a graduate of the College of Environmental Design at UC Berkeley. She has previously written for Venice Magazine and POP! Montreal Music Festival and has interned for ABC News 20/20 and Primetime.
---
Board of Directors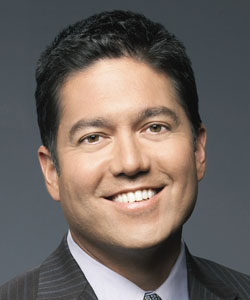 FRANK BUCKLEY
Frank Buckley is co-anchor of the KTLA Morning Show.Previously, he was a National Correspondent with CNN based in Los Angeles. He has also worked as a reporter at KCAL-TV, KESQ-TV in Palm Springs and as a weekend anchor at WXII-TV in Winston-Salem, NC. Buckley is the recipient of numerous awards including the Emmy and the Golden Mike.Buckley is a graduate of USC. His internships while at USC included CBS Network News, news writing at KNX and reporting for the Detroit News and the Los Angeles Times.Buckley, whose mother is Japanese, was a recipient of an AAJA scholarship.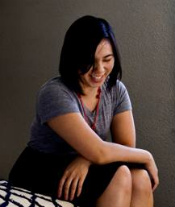 KIM BUI
Kim Bui is the social media and community editor for Southern California Public Radio (89.3 KPCC).She has worked for online and traditional news operations as an editor, reporter and web producer including The Loop 21, San Luis Obispo Tribune and the Kansas City Star.She is also a co-creator of the weekly Twitter web journalism chat, #wjchat.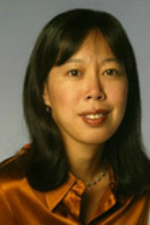 ANH DO
Anh Do covers multicultural communities & issues at the Los Angeles Times. A second-generation journalist, she served as vice president of Nguoi Viet Daily News, the largest Vietnamese-language publication in the US, founded by he late father. Do attended USC majoring in journalism and English literature. After graduation, she worked at the Dallas Morning News and the Seattle Times before writing for the Orange County Register, including a column on Asian affairs. Her reporting has taken her to England, Guatemala, Peru, Vietnam, India, Cuba and Mexico. Her work has been honored by Columbia University's Graduate School of Journalism, the Asian American Journalists Association, the DART award for excellence in reporting on victims of violence and Freedom Newspapers' Sweepstakes Award. At USC, she has taught news writing and news reporting, with a stint as managing editor of Spot.Us, an online community-powered reporting project funded by the Knight Foundation in partnership with the School of Journalism.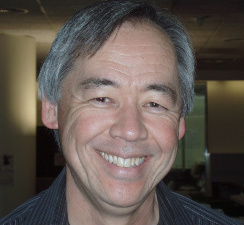 HENRY FUHRMANN
Henry Fuhrmann is assistant managing editor for the copy desks, the library and standards at the Los Angeles Times. Since joining the Times in 1990, Henry has served as an editor in the metro, foreign, features and business departments. He was the first chief of the morning copy desk, which he helped establish in 2007 to serve latimes.com. He started his current assignment in March 2009. Henry previously worked at Newsday, where he was a member of the first class of copy editors in Times Mirror's Minority Editorial Training Program.Before entering the news business, he studied engineering at Caltech and UCLA and worked at the Jet Propulsion Laboratory. Henry holds two degrees in journalism: a bachelor's from Cal State L.A. and a master's from Columbia. He was born in Japan and grew up in Ventura County, about an hour's drive up the coast from Los Angeles.He is a longtime leader of AAJA-LA, having served as chapter president, treasurer, secretary, board member and advisor. (@hfurhmann)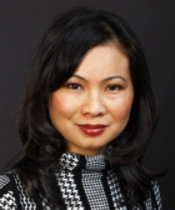 KY TRANG HO
Trang Ho covers exchange traded and mutual funds for Investor's Business Daily, where she's worked since 2005. Before the newspaper, she worked at a public radio station in Southern California as a reporter and producer. She has also worked as a newscast producer in Palm Springs.She has a BA in Sociology from UC Berkeley and an MA in Communications and Journalism from The Ohio State University, where she was a fellow in the Kiplinger Public Affairs Journalism Program.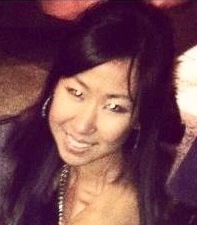 GRACE LIM
Grace Lim is an Associate Producer at CBS2/KCAL9 News. She got her start as an apprentice at CBS2/KCAL9 where she trained in Producing, News Writing, Promo Producing, Web Producing, Editing, and on the Assignment Desk. From there, she worked her way up in the duopoly, working as a News Writer and Satellite Coordinator. She has served the AAJA-Los Angeles chapter as Co-President, Secretary and Board Member. Grace graduated with a double major in English and Communications from the University of California, Davis. Her internships while at UC Davis included KCRA and KOVR. (@gracelimnews)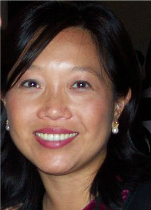 DENISE L. POON
Denise L. Poon is a Broadcast Producer, Multimedia Consultant and Principal of Creative Streamline, a CUCP-certified DBE/MBE/WBE and SLB for the City of Los Angeles.Her career spans more than 15 years of broad-based communication with content creation for broadcast networks ABC, CBS, CNN, FOX, NBC, PBS and private clients  in various formats- breaking news, feature and long format, including DATELINE NBC, and America's Most Wanted.  With AAJA, she is best known for many years of leadership for Trivia Bowl, the Chapter's signature "fun-raising" event.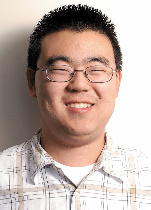 MATT STEVENS
Matt Stevens is a staff writer at the Los Angeles Times, currently covering the Westside. Matt is a graduate of The Times METPRO training program, during which he covered education, breaking news and business. He came to the Times as an intern in Sports, and also interned in Sports at the Orange County Register. He spent eight years in scholastic journalism including four years at UCLA's Daily Bruin. With the aid of the Bridget O'Brien Scholarship, he and a partner reported on the exploitive machinery behind international basketball recruiting during a 31-day trip to Yaoundé, Cameroon. The team's work won several awards, and Matt was later named 2011 Reporter of the Year by the Associated Collegiate Press. Email story ideas to Matt at matt.stevens@latimes.com. (@MattStevensLAT)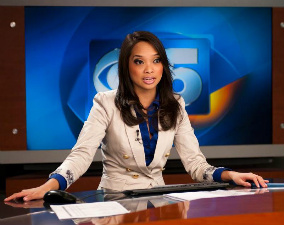 LIBERTY ZABALA
Liberty Zabala is an anchor and multimedia journalist at Valley View News, which broadcasts on Ch. 36 LA Sundays at 3:30pm. She worked as a general assignment reporter at Channel 3 News, a cable access station in Garden Grove, CA.  She is a senior at California State University, Northridge majoring in journalism with a collateral in political science.  Born and raised in Eagle Rock, CA to LA Herald Examiner reporter Laurencio V. Zabala Jr., she grew up hanging out with her dad in the newsroom. In high school, she began writing for her campus paper quickly becoming managing editor. She has held several broadcast internships including Fox News Channel, Fox Sports Net, KABC and NBC Nightly News with Brian Williams. She has written for multiple publications including the L.A. Youth, Saturday Night Magazine and University Link Magazine. She has conducted high profile interviews from actress Alexa Vega to world champion boxer Manny Pacquiao to 2012 presidential candidate Newt Gingrich. She serves as the president of the CSUN chapter of Radio Television Digital News Association. She also serves as a board director of the LA Chapter of Asian American Journalists Association.  She covered the 2011 AAJA Detroit National Convention as a Voices reporter/anchor. Liberty was recently selected as a Meredith Cronkite fellow at the Walter Cronkite School of Journalism reporting for KPHO (CBS 5) in Phoenix, Arizona. Her goal is to become an international correspondent. (@LibertyZabala)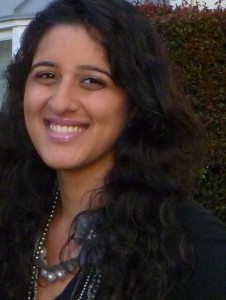 SONALI KOHLI, Student Representative
Sonali Kohli is a fourth-year English student at UCLA and a senior staff reporter on the Daily Bruin. She's been an AAJA member since 2010, has received an AAJA-LA scholarship and has served as AAJA-LA Student Representative since August 2012.