Thank you to all the AAJA-LA members who nominated candidates for this election, and especially to all the candidates who have agreed to run for a leadership position with the AAJA-LA Chapter. Candidate bios and statements are below and job descriptions can be found on the original Call for Nominations post.
Ballots will be sent via e-mail to everyone registered as a full AAJA-LA member as of November 5, 2012. If you are a full member of AAJA-LA but do not receive a ballot by November 7, please write aajalalosangeles@gmail.com immediately. Ballots for AAJA-LA elections will be due 11:59pm Pacific Time on Monday, November 12, 2012.
As of 12am on 11/6/2012, nominations have been received for the following candidates:
President: Richard Chang
VP of Broadcast: David Ono
VP of Print: Henry Fuhrmann
VP of Online Media: Jennifer de la Fuente
VP of Online Media: Shraddha Swaroop
Secretary: Naomi Hayase
Treasurer: Shawn Wong
Board Member (1 year term): Kim Bui
Board Member (1 year term): Elizabeth Hsing-Huei Chou
Board Member (1 year term): Susan Hirasuna
Board Member (1 year term): Grace Lim
Board Member (1 year term): Mariecar Mendoza
Board Member (1 year term): Denise L. Poon
Board Member (1 year term): Darleen Principe
Board Member (1 year term): Rachanee Srisavasdi
Board Member (1 year term): Matt Stevens
Board Member (1 year term): Liberty Zabala
Board Member (2 year term): Frank Buckley
Board Member (2 year term): Denise Dador
Board Member (2 year term): Anh Do
Board Member (2 year term): Suzanne Joe Kai
[Appointed] Student Representative: Sonali Kohli
Board Member (1 year term): Jocelyn "Joz" Wang (11/5 update: Nomination declined as Joz is already seated on the Board as National Advisory Board Representative through 2013)
Good luck to all the candidates!
–AAJA-LA Election Commissioners
Suzanne Joe Kai, AAJA-LA Secretary 2012
Jocelyn "Joz" Wang, AAJA-LA President 2012/National Advisory Board Representative 2012-2013
Candidates for the 2013 AAJA-LA Board
Candidates for Officer Positions
Candidate for President: Richard Chang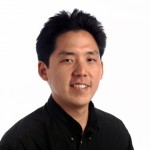 Bio: Richard Chang is arts and entertainment writer for The Orange County Register, where he has worked since 2000. He has freelanced for a number of publications, and teaches an arts & entertainment journalism workshop at UCLA. He has been a member of AAJA-LA since 1994, and has been on the L.A. board since 2001. He is a proud recipient of an AAJA-LA scholarship (in 1994) and a national scholarship.
Statement: AAJA-LA has enjoyed strong leadership in 2012, and I would like to continue that energy and effort. I've been on the board since 2001, and Vice President of Print for more than 5 years. So I'm familiar with how this board operates, from the inside out. I would like to continue working with board colleagues, members, partners and sponsors to sustain our success with Trivia Bowl, V3, scholarships, fellowships, internships and stipends, and programs for mid-career professionals. I'd also like to expand our reach in Orange County and the Inland Empire, and provide at least one Media Access Workshop per year. Finally, I would like to lead a membership drive for 2013, so we can have at least 100 full-time members and regain our status nationally as a large chapter.
Candidate for Vice President of Broadcast: David Ono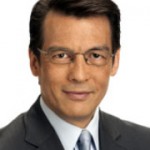 Bio: David Ono anchors ABC7 twice a day. As part of the "Eyewitness News" team, he has has won eight Emmy awards and 19 nominations. Prior career stops include Sacramento/KOVR-TV, El Paso/KDBC-TV, and Dallas/KXAS-TV. David grew up in Texas and graduated from University of North Texas.
Statement: David has served as a longtime AAJA-LA Vice President and board member. David generously and effectively parlays his professional visibility to benefit AAJA-LA. He is a crucial Ambassador, effective AAJA-LA Chapter leader and for 12 years, has been the entertaining, enthusiastic Emcee of our high profile scholarship fundraiser, "Trivia Bowl."
Candidate for Vice President of Print: Henry Fuhrmann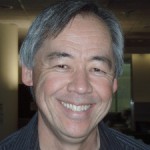 Bio: Henry Fuhrmann is assistant managing editor for the copy desks, the library and standards at the Los Angeles Times. Since joining the Times in 1990, Henry has been an editor in the metro, foreign, features and business departments. He was the first chief of the morning copy desk, which he helped establish to serve latimes.com.
Statement: Henry is a longtime leader of AAJA-LA, having served as Chapter President, Treasurer, Secretary, Board Member and National Advisory Board representative. He is invaluable with his support of every area of AAJA-LA programs and initiatives as Co-Commissioner of Trivia Bowl, serving on the V3 Advisory and student scholarship selection committees.
Candidate for Vice President of Online Media: Jennifer de la Fuente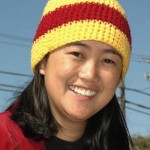 Bio: Jennifer is a former web producer at The Sacramento Bee and has worked in online media and web development since 2004.
Statement: Online media can often be misunderstood or seem overwhelming. As someone who has worked on both the print and online side and served as a trainer and teacher, I feel I can help bridge that gap and help journalists move comfortably into new media.
Candidate for Vice President of Online Media: Shraddha Swaroop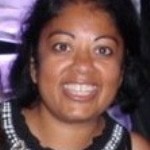 Bio: Shraddha Swaroop is an award-winning graphic designer with a background in print, interactive design, blogging and social media. She is on the boards of two journalism organizations, mentors journalism students through the AAJA Voices program and has lectured on design, collaboration and editing. Learn more at www.shraddhaswaroop.com
Statement: I served as VP of Online Media last year and enjoyed being one of the core group that brought you the inaugural V3 Digital Media Conference. My background in interactive design, social media and blogging put me in an ideal position to represent the needs of those in the online industry.
Candidate for Secretary: Naomi Hayase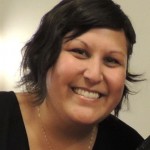 Bio: I'm half Japanese, half German and grew up in Tokyo attending an American school. I have been working as an editorial researcher for the last almost 7 years at a Japanese newspaper published in Japan (the Nikkei). Due to the circumstances of our bureau, I have ended up as the only person & have taken up the role of reporter as well. I have really been enjoying my job!
Statement: Although I am a new member, I am interested in taking an active role within AAJA-LA. I think I will enjoy interacting with other members and learning from their expertise. I am detail oriented, which should be well suited for the position!
Candidate for Treasurer: Shawn Wong
Bio: Shawn Nicole Wong is an independent film producer based in Los Angeles. She is a graduate of the College of Environmental Design at UC Berkeley. She has previously written for Venice Magazine and POP! Montreal Music Festival and has interned for ABC News 20/20 and Primetime.
Statement: Shawn has served as AAJA-LA chapter Treasurer for over three years, the longest of anyone in that position. Her experience, history and knowledge of the chapter finances are significant to chapter operations and compliance. Additionally, Shawn has experience preparing mandatory financial audit information for the national organization's audit.
---
Candidates for Board of Directors
Candidate for Board Member (1 year term): Kim Bui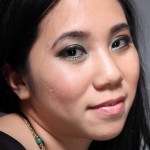 Bio: P. Kim Bui is the associate editor for social media and outreach for Southern California Public Radio. She manages KPCC's social media and engagement on and off the Web. She also develops outreach efforts for KPCC's content and technology partners. She's worked at major newspapers and news start-ups. Co-founder of #wjchat, a weekly Twitter chat for web journalists, Bui was named one of Poynter's 35 influential people in social media in 2010.
Statement: I'd like to continue to push AAJA LA to be supportive of digital initiatives and training for traditional and non-traditional journalists. To me, this means more training on a basic and more advanced level through professional development. For younger journalists, we should give scholarships for all media – print, broadcast and online.
Candidate for Board Member (1 year term): Elizabeth Hsing-Huei Chou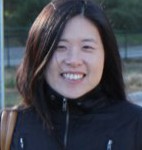 Bio: I reported on community news for the last five years at East L.A. bilingual (Spanish/English) newspaper EGPNews.com. I understand the struggles of small, homegrown newspapers operating in under-covered communities. I wore many hats and advocated for collaboration to enrich our paper. More about me: elizabethchou.wordpress.com
Statement: I will help out in any way possible to support members and create a robust sense of community. Always eager to offer my time and ideas, I work from the sense that we all share a love for journalism, which along with our diverse experiences, will only make us stronger.
Candidate for Board Member (1 year term): Susan Hirasuna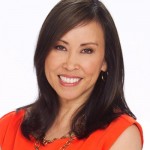 Bio: Susan Hirasuna is an award winning broadcast journalist and former AAJA-LA board member. At KTTV FOX 11, she heads the weekend version of Studio 11 LA. This year, she traveled to Japan as a fellow with Foreign Press Center to the 2011 earthquake and tsunami area. Susan has also carved out a reputation as the resident foodie.
Statement: As a long-time AAJA member, Susan is interested in making sure that AAJA-LA offers forward-thinking and relevant professional programming and support for journalists. This includes programming that offers practical, hands-on training and skills-you-can-use workshops. As a broadcast mentor, Susan is generous with her time and encourages young professionals in the industry.
Candidate for Board Member (1 year term): Grace Lim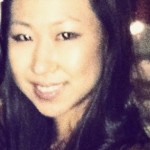 Bio: Grace Lim is an Associate Producer at CBS2/KCAL9 News. In 2003, she joined the LA Chapter, where she served as Co-President and Secretary. She also served as social chair, board member, and student coordinator.
Statement: Many people have helped me get to where I am in my career. I am in my dream job and I thank all the great people I met through AAJA! In return, I would like to give back and make aspiring journalists' dreams come true!
Candidate for Board Member (1 year term): Mariecar Mendoza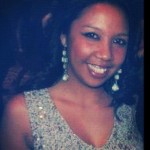 Bio: Mariecar Mendoza is a general assignment multimedia reporter at the Los Angeles Daily News. Before that, she worked for nearly 6 years at The Desert Sun in Palm Springs. She was a Chips Quinn Scholar in 2007, and has been involved with AAJA since 2001.
Statement: Mariecar has demonstrated impressive commitment to AAJA. She has served as a Voices editor and mentor from 2008-2011, and has volunteered at Trivia Bowl and V3. She has been a member of AAJA-LA since 2006, but with her recent move to the L.A. Daily News, she would like to get more involved with chapter activities. I think it would be great to have a representative from the Daily News once again, after a long absence.
Candidate for Board Member (1 year term): Denise L. Poon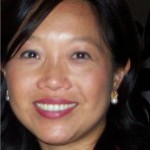 Bio: Denise L. Poon is a Broadcast Producer and Multimedia Consultant. Her career spans more than 15 years of broad-based communication with producing for broadcast networks ABC, CBS, CNN, FOX, NBC, PBS and private clients in for breaking news, feature and long format, including DATELINE NBC, and America's Most Wanted.
Statement: Denise is committed to AAJA-LA flourishing and being on the forefront of creative, innovative programming and fundraising. She is best known for successfully leading Trivia Bowl, the chapter's signature event in growth, magnitude and fundraising results- all to benefit and support student scholarships, internships, fellowships and chapter programs.
Candidate for Board Member (1 year term): Darleen Principe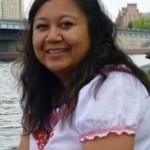 Bio: Darleen Principe is a staff writer at The Acorn Newspapers, a five-paper community news group covering eastern Ventura and northern LA counties. She holds a B.A. in journalism from CSU Northridge. In 2009, she also earned a master's degree in visual culture from the University of Westminster in London, England.
Statement: As a Filipino-American journalist, I feel it is my duty to help ensure that the underserved Asian and Pacific Islander community receives balanced coverage and fair media access. By becoming an AAJA board member, I believe I can become an active advocate to help strengthen our community.
Candidate for Board Member (1 year term): Rachanee Srisavasdi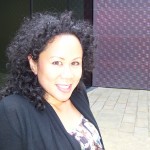 Bio: Rachanee Srisavasdi is a former journalist turned communications professional. She currently works as communications director at the Los Angeles-based Asian Pacific American Legal Center, the nation's largest civil rights organization for Asian Americans, and was formerly a longtime staff writer at The Orange County Register. She is a former AAJA-LA co-president, board member and a former national advisory board member who was once recognized by AAJA as Chapter President of the Year (along with then Co-President Henry Fuhrmann). She is an Orange County resident, and in her spare time, is pursuing an executive MBA at Chapman University.
Statement: AAJA has always been close to my heart. Even though I've left journalism, I still want to give back to the chapter, such as by creating programs for young journalists and by coordinate media trainings for AAPI community members and organizations. My 15+ years of journalism experience, as well as my 5+ years as a former AAJA board member, makes me a strong contender for a 2013 board member position.
Candidate for Board Member (1 year term): Matt Stevens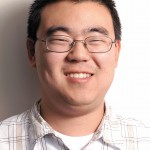 Bio: Current AAJA Board Member, Co-Chair of Programming Committee, Trivia Bowl volunteer coordinator, College Bowl Chair.
LA Times staff writer.
Statement: This Board has worked hard to get our finances in order, launch V3, add meaningful programming and raise scholarship monies. I wish to continue our work into 2013.
Candidate for Board Member (1 year term): Liberty Zabala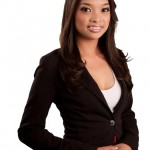 Bio: Liberty Zabala is a multimedia journalist at KCOY/KKFX, the CBS & FOX affiliate covering the Santa Maria, Santa Barbara and San Luis Obispo areas of California's Central Coast. She is a board member of AAJA-LA & has been an active member of AAJA for more than 2 years.
Statement: I am running because I am dedicated to the AAJA's mission of diversity and professional development. I know my schedule might not allow me to attend every single meeting but I will always make the events I can go to & do everything I can to help out especially on Sundays/Mondays I can make myself free.
Candidate for Board Member (2 year term): Frank Buckley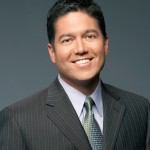 Bio: Frank Buckley is co-anchor of the KTLA Morning News. He currently serves on the board of AAJA-LA and is co-chair of the scholarship committee.
Statement: As a recipient of AAJA scholarships as a student, I'm grateful to AAJA. Serving as a member of the board and as the co-chair of the scholarship committee is a way I can give back to the organization. I want to continue to serve AAJA by helping students who will be the future of our profession.
Candidate for Board Member (2 year term): Denise Dador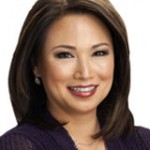 Bio: Denise Dador is the Eyewitness News Health specialist. Her Healthy Living segment is seen every day on ABC7 Eyewitness News at 4pm and 5pm. She provides additional stories about health issues for other Eyewitness News broadcasts as well as anchoring ABC7 Health specials.
Statement: Denise has been a long-time supporter of AAJA-LA and has served the chapter in many capacities. As one of the key leaders of ABC7's Trivia Bowl team, she has been seen on the Trivia Bowl stage as a special live auctioneer, raising thousands of dollars toward AAJA-LA scholarships and other programs. She also was a moderator of a panel about health at the inaugural V3 Digital Media Conference presented by AAJA-LA.
Candidate for Board Member (2 year term): Anh Do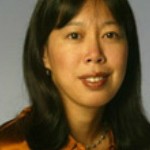 Bio: Anh Do covers multicultural communities & issues at the Los Angeles Times. A second-generation journalist, she served as vice president of Nguoi Viet Daily News, the largest Vietnamese-language publication in the US, founded by her late father. She has worked at the Dallas Morning News, the Seattle Times and the Orange County Register.
Statement: Anh has served as Chapter President and longtime Board Member. She is interested in assisting AAJA-LA chapter sustainability and believes that can be accomplished by guiding and shaping the organization programming and mentoring young journalists to lead in the near future.
Candidate for Board Member (2 year term): Suzanne Joe Kai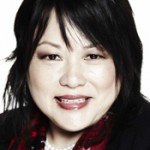 Bio: Suzanne Joe Kai was among the first Asian American female news broadcasters in San Francisco as reporter, documentary producer, and public affairs show host for KRON-TV. Suzanne started StudioLA.TV, which produces news/entertainment programming for wireless, online, television and Publisher/Co-founder of AsianConnections. com. She's currently producing two documentaries.
Statement: Suzanne is an enthusiastic proponent of AAJA-LA member services and mentoring. Her years of professional experience combined with caring disposition is crucial to a supportive Chapter role. Through her organization and vision in 2010, Suzanne found and gathered our treasured AAPI industry pioneers for acknowledgment at our National Convention opening.
Nominee for [Appointed] Student Representative: Sonali Kohli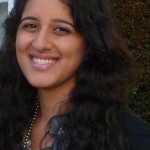 Bio: Sonali is a fourth-year English student at UCLA and a senior staff reporter on the Daily Bruin. She's been an AAJA member since 2010, has received an AAJA-LA scholarship and has served as AAJA-LA Student Representative since August 2012.
Statement: AAJA has introduced me to amazing journalists around the nation, given me internship opportunities and helped fund my education, allowing me to get unpaid journalism experience during the school year. I want to help other young journalists like myself find the same opportunities.