Thank you to all the candidates who expressed an interest in joining the AAJA Los Angeles Chapter Board. Thanks also to our membership who participated in unprecedented numbers by casting their votes in this highly contested election.
It's very exciting to see such great engagement and action; we hope to capture that energy and excitement in 2013 whether you are in a leadership position or whether you are a member. We invite you to participate more fully with our chapter's trailblazing programming including student scholarships and internships, professional fellowships and stipends, Media Access training, the V3 Digital Media Conference, and our signature event Trivia Bowl.
Congratulations to the newly elected 2013 Board!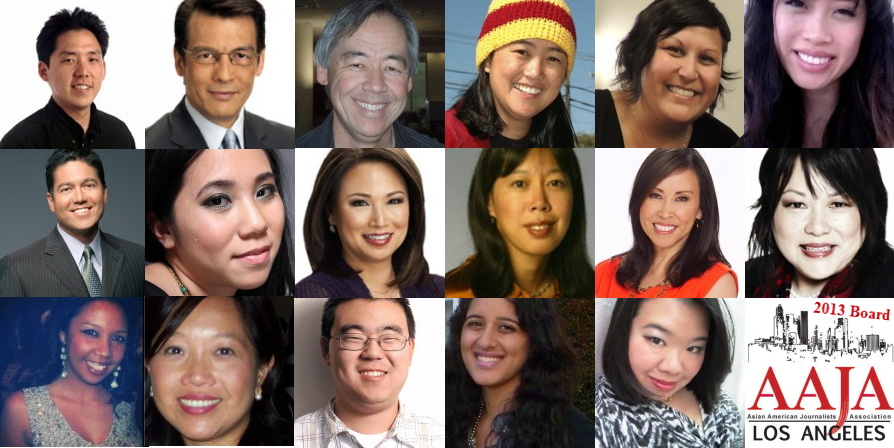 2013 President: Richard Chang
2013 VP of Broadcast: David Ono
2013 VP of Print: Henry Fuhrmann
2013 VP of Online Media: Jennifer de la Fuente
2013 Secretary: Naomi Hayase
2013-2014 Treasurer: Shawn Wong
2013 Board Members: Kim Bui, Susan Hirasuna, Mariecar Mendoza, Denise L. Poon, Matt Stevens
2013-2014 Board Members: Frank Buckley, Denise Dador, Anh Do, Suzanne Joe Kai
2012-2013 National Advisory Board Representative: Jocelyn "Joz" Wang
[Appointed] 2013 Student Representative: Sonali Kohli
–AAJA-LA Election Commissioners
Suzanne Joe Kai, AAJA-LA Secretary 2012
Jocelyn "Joz" Wang, AAJA-LA President 2012/National Advisory Board Representative 2012-2013
2013 AAJA Los Angeles Board
Officers
2013 President: Richard Chang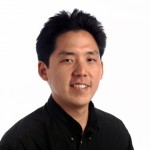 Richard Chang is arts and entertainment writer for The Orange County Register, where he has worked since 2000. He has freelanced for a number of publications, and teaches an arts & entertainment journalism workshop at UCLA. He has been a member of AAJA-LA since 1994, and has been on the L.A. board since 2001. He is a proud recipient of an AAJA-LA scholarship (in 1994) and a national scholarship.
2013 Vice President of Broadcast: David Ono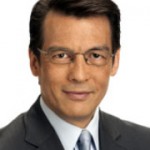 David Ono anchors ABC7 twice a day. As part of the "Eyewitness News" team, he has has won eight Emmy awards and 19 nominations. Prior career stops include Sacramento/KOVR-TV, El Paso/KDBC-TV, and Dallas/KXAS-TV. David grew up in Texas and graduated from University of North Texas.
2013 Vice President of Print: Henry Fuhrmann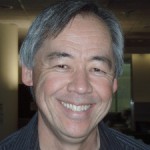 Henry Fuhrmann is assistant managing editor for the copy desks, the library and standards at the Los Angeles Times. Since joining the Times in 1990, Henry has been an editor in the metro, foreign, features and business departments. He was the first chief of the morning copy desk, which he helped establish to serve latimes.com.
2013 Vice President of Online Media: Jennifer de la Fuente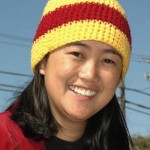 Jennifer is a former web producer at The Sacramento Bee and has worked in online media and web development since 2004.
2013 Secretary: Naomi Hayase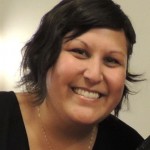 I'm half Japanese, half German and grew up in Tokyo attending an American school. I have been working as an editorial researcher for the last almost 7 years at a Japanese newspaper published in Japan (the Nikkei). Due to the circumstances of our bureau, I have ended up as the only person & have taken up the role of reporter as well. I have really been enjoying my job!
2013-2014 Treasurer: Shawn Wong
Shawn Nicole Wong is an independent film producer based in Los Angeles. She is a graduate of the College of Environmental Design at UC Berkeley. She has previously written for Venice Magazine and POP! Montreal Music Festival and has interned for ABC News 20/20 and Primetime.
---
2013 Board of Directors
2013 Board Member: Kim Bui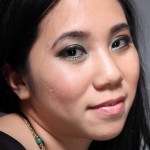 P. Kim Bui is the associate editor for social media and outreach for Southern California Public Radio. She manages KPCC's social media and engagement on and off the Web. She also develops outreach efforts for KPCC's content and technology partners. She's worked at major newspapers and news start-ups. Co-founder of #wjchat, a weekly Twitter chat for web journalists, Bui was named one of Poynter's 35 influential people in social media in 2010.
2013 Board Member: Susan Hirasuna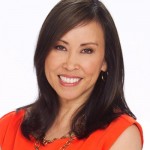 Susan Hirasuna is an award winning broadcast journalist and former AAJA-LA board member. At KTTV FOX 11, she heads the weekend version of Studio 11 LA. This year, she traveled to Japan as a fellow with Foreign Press Center to the 2011 earthquake and tsunami area. Susan has also carved out a reputation as the resident foodie.
2013 Board Member: Mariecar Mendoza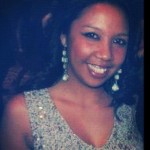 Mariecar Mendoza is a general assignment multimedia reporter at the Los Angeles Daily News. Before that, she worked for nearly 6 years at The Desert Sun in Palm Springs. She was a Chips Quinn Scholar in 2007, and has been involved with AAJA since 2001.
2013 Board Member: Denise L. Poon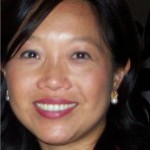 Denise L. Poon is a Broadcast Producer and Multimedia Consultant. Her career spans more than 15 years of broad-based communication with producing for broadcast networks ABC, CBS, CNN, FOX, NBC, PBS and private clients in for breaking news, feature and long format, including DATELINE NBC, and America's Most Wanted.
2013 Board Member: Matt Stevens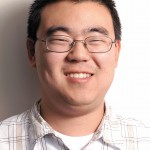 Current AAJA Board Member, Co-Chair of Programming Committee, Trivia Bowl volunteer coordinator, College Bowl Chair.
LA Times staff writer.
2013-2014 Board Member: Frank Buckley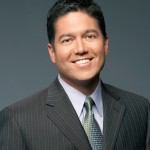 Frank Buckley is co-anchor of the KTLA Morning News. He currently serves on the board of AAJA-LA and is co-chair of the scholarship committee.
2013-2014 Board Member: Denise Dador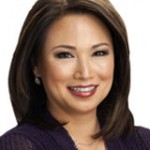 Denise Dador is the Eyewitness News Health specialist. Her Healthy Living segment is seen every day on ABC7 Eyewitness News at 4pm and 5pm. She provides additional stories about health issues for other Eyewitness News broadcasts as well as anchoring ABC7 Health specials.
2013-2014 Board Member: Anh Do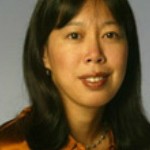 Anh Do covers multicultural communities & issues at the Los Angeles Times. A second-generation journalist, she served as vice president of Nguoi Viet Daily News, the largest Vietnamese-language publication in the US, founded by her late father. She has worked at the Dallas Morning News, the Seattle Times and the Orange County Register.
2013-2014 Board Member: Suzanne Joe Kai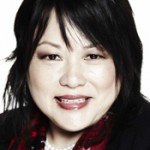 Suzanne Joe Kai was among the first Asian American female news broadcasters in San Francisco as reporter, documentary producer, and public affairs show host for KRON-TV. Suzanne started StudioLA.TV, which produces news/entertainment programming for wireless, online, television and Publisher/Co-founder of AsianConnections. com. She's currently producing two documentaries.
2012-2013 National Advisory Board Representative: Jocelyn "Joz" Wang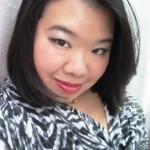 Aside from serving as AAJA-LA's 2012 President, Joz also serves on the AAJA National Advisory Board and National Governing Board for the 2012-2013 term. Joz is also the Founder and Executive Director of the V3 Digital Media Conference, and was the recipient of the first "V3 Voice Award."
2013 Student Representative: Sonali Kohli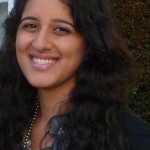 Sonali is a fourth-year English student at UCLA and a senior staff reporter on the Daily Bruin. She's been an AAJA member since 2010, has received an AAJA-LA scholarship and has served as AAJA-LA Student Representative since August 2012.