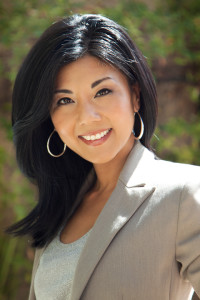 NBC4 Southern California has announced that Hetty Chang will join the station as a multi-media reporter covering Los Angeles' South Bay. Chang will report regularly on stories originating from Long Beach, Torrance, Inglewood, Palos Verdes and Manhattan, Hermosa and Redondo Beaches on NBC4's 5 p.m. and 6 p.m. newscasts beginning in February.
An Emmy-nominated reporter, Chang was the first digital media fellow recipient through a pilot program between NBC4 and the Asian American Journalists Association, Los Angeles Chapter in 2011. Under the fellowship, she worked with the station's digital media team and gained valuable experience across multiple media platforms.
"We are thrilled to welcome back Hetty to NBC4," said Todd Mokhtari, vice president of news for NBC4 Southern California. "We know from experience that she is a smart and assertive journalist with an impeccable work ethic. She will be a tremendous asset to our newscasts and will significantly increase the amount of news coverage out of the South Bay."
Chang said, "I'm honored to rejoin the NBC4 news team and work alongside such a talented group of professionals. The extensive training I received during my fellowship with NBC4 took me to the next level as a multi-media journalist. I'm excited to use these skills in my role and thrilled to return home to Southern California."
Prior to NBC4, Chang was a reporter for KSNV-TV, an NBC affiliate in Las Vegas, Nev., since 2007. She conducted one of Barack Obama's last interviews before he won the 2008 presidential election.
Before KSNV, Chang was a reporter and fill-in anchor for KRNV-TV, the NBC affiliate in Reno, Nev. Chang began her news career as a reporter/producer for L.A. Cityview, a weekly news program on Channel 35 in Los Angeles.
Chang grew up in Cerritos and is a UCLA graduate.
Congratulations, Hetty!