Thank you to all the AAJA-LA members who nominated candidates for this election, and especially to all the candidates who have agreed to run for a leadership position with the AAJA-LA Chapter. Candidate bios and statements are below and job descriptions can be found on the original Call for Nominations post.
Ballots will be sent via e-mail to everyone registered as a full AAJA-LA member as of October 29, 2013. If you are a full member or student member of AAJA-LA but do not receive a ballot by November 3, please write to aajalalosangeles@gmail.com immediately. Ballots for AAJA-LA elections will be due 11:59pm Pacific Time on Thursday, November 7, 2013.
As of 12am on 10/30/2013, nominations have been received for the following candidates:
Co-Presidents: Henry Fuhrmann and Naomi Hayase
VP of Broadcast: David Ono
VP of Print: Mariecar Mendoza
VP of Online Media: none
Secretary: none
Board Member (1 year term): Denise L. Poon
Board Member (1 year term): Matt Stevens
Board Member (2 year term): Jennifer Quong
Board Member (2 year term): Susan Hirasuna
National Advisory Board Member (2 year term): Jocelyn "Joz" Wang
[Appointed] Student Representative: Jennifer Crane
[Appointed] Student Representative: Melissah Yang
Good luck to all the candidates!
–AAJA-LA Election Commissioners
Anh Do, Co-President 2013
Jocelyn "Joz" Wang, National Advisory Board Representative 2012-2013
Candidates for the 2014 AAJA-LA Board
Candidates for Officer Positions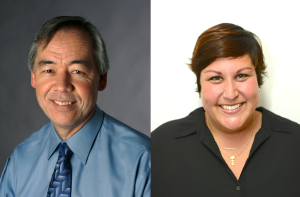 Candidates for co-Presidents:
Henry Fuhrmann and Naomi HayaseHenry Fuhrmann Bio: Henry Fuhrmann is an assistant managing editor at the Los Angeles Times, overseeing the copy desks and standards. He previously served The Times as an editor on the metro, foreign, features, business and web desks. Henry is a current co-president and a past AAJA chapter president of the year.

Naomi Hayase Bio: Naomi Hayase is a Japanese-language newspaper editorial researcher. She is going into her ninth year at the Nikkei newspaper's L.A. bureau. Having served her first term on the AAJA-LA board as secretary in 2013, she hopes to continue to learn and contribute to the organization.

Statement: Working together in 2014 as your co-presidents, we will blend veteran chapter leadership with the energy of a new generation, building on our work this year as chapter co-president and secretary, respectively. We were among the key leaders of the chapter's second V3 Digital Media Conference and 18th Trivia Bowl fundraiser. While helping to lead the 2014 installments of those signature events as they transition to new project leaders, we will continue to create new programming for our diverse membership.
Candidate for Vice President of Broadcast: David Ono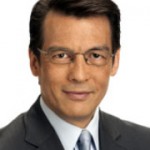 Bio: David Ono anchors ABC7 twice a day. As part of the "Eyewitness News" team, he has has won eight Emmy awards and 19 nominations. Prior career stops include Sacramento/KOVR-TV, El Paso/KDBC-TV, and Dallas/KXAS-TV. David grew up in Texas and graduated from University of North Texas.

Statement: David has served as a longtime AAJA-LA Vice President and board member. David generously and effectively parlays his professional visibility to benefit AAJA-LA. He is a crucial Ambassador, effective AAJA-LA Chapter leader and for 13 years, has been the entertaining, enthusiastic Emcee of our high profile scholarship fundraiser, "Trivia Bowl."
Candidate for Vice President of Print: Mariecar Mendoza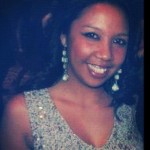 Bio: Mariecar Mendoza is a Features Digital Editor for the Los Angeles News Group. Before moving to Los Angeles in the summer of 2012, she worked as a multimedia reporter for The Desert Sun in Palm Springs for nearly 6 years. She was a Chips Quinn Scholar in 2007, and has been involved with AAJA since 2006 when she was a student for the annual convention project, Voices. She continues to give back to Voices as a professional mentor. Mariecar currently serves as an elected board member for AAJA-LA.

Statement: Mariecar has been an essential part of AAJA since 2006. She was actively involved in V3con 2013 and will will be one of the leaders of V3con 2014. Her 7 years of experience in print media makes her a great candidate for this position.
---
Candidates for Board of Directors
Candidate for Board Member (1 year term): Denise L. Poon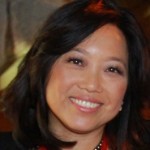 Bio: Denise L. Poon is a former AAJA-LA chapter president, 2001 chapter president of the year and currently serves on the Board. Her contributions and service include mentoring new journalists, leadership of the V3con Digital Media conference and what she is probably best known for, Trivia Bowl, the chapter's signature event.

Statement: Denise has always provided her dedication and support to AAJA. She has the passion to be an excellent Boardmember. With her news media experience and involvement in the community, she can help the LA Chapter meet its fundraising and membership goals for 2014.
Candidate for Board Member (1 year term): Matt Stevens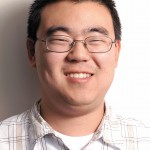 Bio: Matt Stevens is a Metro reporter at the Los Angeles Times, covering the Westside and breaking news. Matt was previously a part of the newspaper's Metpro program and also interned at the Times and the Orange County Register in Sports. As a student at UCLA, he published more than 200 stories for the Daily Bruin including a series reported from abroad on the development of basketball in Africa.

Statement: Matt has helped coordinate multiple Trivia Bowls, organized mixers and put together writing workshops during his two years on the Board. He plans to focus on developing new quality programming that will add value for members – especially those in their mid-career.
Candidate for Board Member (2 year term): Jennifer Quong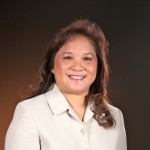 Bio: Jennifer Quong is an AAJA member since 1986 and served on the AAJA-LA Board as Secretary and 1993 Convention Chair. She is a producer for Talk Story Media, which created "The Manzanar Fishing Club." Jennifer also is Toyota's Communications Strategist. She was a broadcaster for KJZZ , Taiwan's ICRT and KNX.

Statement: I've adopted Steve Job's motto – "do what you love, view setbacks as opportunities and dedicate yourself to the passionate pursuit of excellence." I am and will continue to be dedicated to AAJA's mission, even with an evolving journalism industry, and want to actively help the chapter reach its goals.
Candidate for Board Member (2 year term): Susan Hirasuna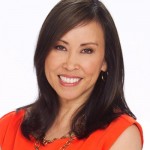 Bio: Susan Hirasuna is an award winning broadcast journalist and former AAJA-LA board member. At KTTV FOX 11, she heads the weekend version of Studio 11 LA. Last year, she traveled to Japan as a fellow with Foreign Press Center to the 2011 earthquake and tsunami area. Susan has also carved out a reputation as the resident foodie.

Statement: As a long-time AAJA member, Susan is interested in making sure that AAJA-LA offers forward-thinking and relevant professional programming and support for journalists. This includes programming that offers practical, hands-on training and skills-you-can-use workshops. As a broadcast mentor, Susan is generous with her time and encourages young professionals in the industry.
Candidate for National Advisory Board Representative (2 year term): Jocelyn "Joz" Wang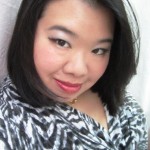 Bio: Aside from serving as AAJA-LA's 2012 President and being recognized as Chapter President of the Year, Joz has served on the AAJA National Advisory Board and National Governing Board for the 2012-2013 term. Joz is also the Founder and Executive Director of the V3 Digital Media Conference, and was the recipient of the first "V3 Voice Award." Joz is known online– and offline– for her personal blog jozjozjoz.com. She is the Editor-in-chief/CEO of the popular Asian American blog 8Asians.com. She is also a long-time contributor to blogging.la, flagship site of the Metroblogging network, for which she is now Publisher and CEO of. She was recently part of the Creative Team at Walt Disney Parks & Resorts Online. You can find her on Twitter: @jozjozjoz

Statement: Under her leadership, AAJA-LA has been extremely successful, trailblazing and forward-thinking with overwhelming success including the V3 Digital Media Conference to highlight multi-platform AAPI communications among online journalists, social media communicators and seasoned bloggers on digital platforms. Both the chapter and the national AAJA organization will continue to flourish with Joz serving another consecutive term on the National Board.
Nominee for [Appointed] Student Representative: Jennifer Crane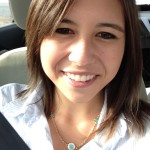 Bio: Ever since I was young I knew I wanted to become a journalist. I grew up in a small town where olives are part of a regular diet. Today, I am an editor and radio host for UCLA's Daily Bruin. I am passionate about journalism and still enjoy eating olives.

Statement: I believe in the mission of AAJA and would like to increase visibility among college students. I would like to donate my time and efforts into an organization that provides me with countless opportunities. I am a proud AAJA student member who would like to assist in any way possible.
Nominee for [Appointed] Student Representative: Melissah Yang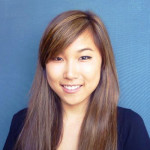 Bio: Melissah Yang is the Senior News Editor for Neon Tommy and a graduate journalism student at USC Annenberg. She has interned with CNN Entertainment and the Las Vegas Review-Journal. She received a B.A. in English from UCLA in 2011 and will graduate with a M.A. in Journalism in May 2014.

Statement: Having received an AAJA-LA scholarship for 2013-2014, I want to be more involved with the organization beyond volunteering at events. I'd like to serve as a bridge between professional AAJA members and students.