Thank you to all the AAJA-Los Angeles members who nominated candidates for this election, and especially to all the candidates who have agreed to run for a leadership position with the AAJA-LA Chapter. Candidate bios and statements (as submitted during the nomination process) are below and job descriptions can be found on the original call for nominations post.
Ballots will be sent via email to everyone registered as a full AAJA-LA member (full, gold, platinum) as of Oct. 28, 2014. If you are a full member or student member of AAJA-LA but do not receive a ballot by Oct. 29, please write to aajalalosangeles@gmail.com immediately. Ballots for AAJA-LA elections will be due 11:59 p.m. Pacific time on Sunday, Nov. 2, 2014.
As of 12 a.m. on Sunday, Oct. 26, 2014, nominations have been received for the following candidates:
President: Naomi Hayase
VP of Broadcast: David Ono
VP of Print: Mariecar Mendoza
Co-Treasurers: Henry Fuhrmann and Melissah Yang
Board Member (1 year term): Julie Chan
Board Member (1 year term): Kyle Kim
Board Member (1 year term): Shawn Nicole Wong
Board Member (2 year term): Anh Do
Board Member (2 year term): Suzanne Joe Kai
Board Member (2 year term): Hassan Shah
Good luck to all the candidates!
–AAJA-LA Election Commissioners
Connie K. Ho, Secretary 2014-2015
Jocelyn "Joz" Wang, National Advisory Board Representative 2014-2015
Candidates for the 2015 AAJA-LA Board
Candidates for Officer Positions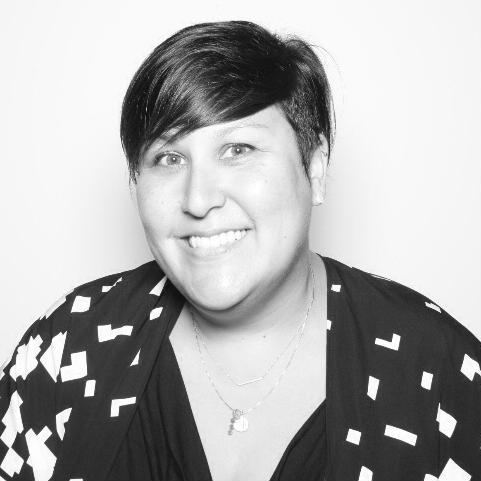 Candidate for President: Naomi HayaseBio: Naomi Hayase is a Japanese-language newspaper editorial researcher. She is going into her tenth year at the Nikkei newspaper's L.A. bureau, covering local and international news.Statement: Having served on the 2014 AAJA-LA board as co-president with Henry Fuhrmann, she is eager to run for 2015 president to follow through with changes they have started implementing in 2014.
Candidate for Vice President of Broadcast: David Ono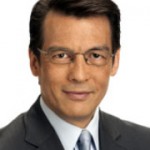 Bio: David Ono anchors ABC7 twice a day. As part of the "Eyewitness News" team, he has won eight Emmy awards and 19 nominations. Prior career stops include Sacramento/KOVR-TV, El Paso/KDBC-TV, and Dallas/KXAS-TV. David grew up in Texas and graduated from University of North Texas.Statement: David has served as a longtime AAJA-LA Vice President and board member. David generously and effectively parlays his professional visibility to benefit AAJA-LA. He is a crucial Ambassador, effective AAJA-LA Chapter leader and for 14 years, has been the entertaining, enthusiastic Emcee of our high profile scholarship fundraiser, "Trivia Bowl."
Candidate for Vice President of Print: Mariecar Mendoza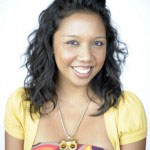 Bio: Mariecar Mendoza is a Features Digital Editor for the Los Angeles News Group. Before moving to Los Angeles in the summer of 2012, she worked as a multimedia reporter for The Desert Sun in Palm Springs for nearly 6 years. She was a Chips Quinn Scholar in 2007, and has been involved with AAJA since 2006 when she was a student for the annual convention project, Voices. She continues to give back to Voices as a professional mentor. Mariecar currently serves as an elected board member for AAJA-LA.Statement: AAJA has helped me so much in my career and has been the primary way I've given back to the industry and AAPI community. The organization, particularly the L.A. chapter, has helped me grow as a journalist and I want to continue to assist the organization as a board member so that we can ensure that it does the same for others whether they be young, aspiring journalists or veterans seeking their new move in our ever-changing field.
Candidates for Co-Treasurers: Henry Fuhrmann and Melissah Yang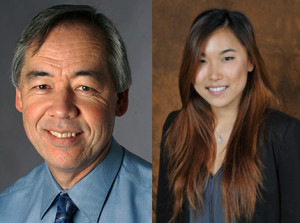 Henry Fuhrmann Bio: Henry Fuhrmann is an assistant managing editor for the Los Angeles Times and head of the newsroom's standards and practices committee. He is currently co-president of AAJA-LA.Melissah Yang Bio: Melissah Yang reports on technology and startups for the Los Angeles Business Journal. A 2014 VOICES participant, she currently sits on AAJA-LA's board as a student representative.Statement: As co-treasurers, Henry and Melissah plan to successfully manage the chapter's finances to continue its growth.
---
Candidates for Board of Directors
Candidate for Board Member (1 year term): Julie Chan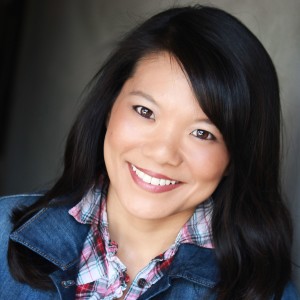 Bio: I currently work at TorranceCitiCABLE as a reporter, Fill-in anchor, and producer and host of Spotlight Torrance.  I was born with a passion for telling stories and becoming a journalist.  I am following my lifelong dream and realizing why I always wanted to do this!  It is not an easy path but one that inspires me and invigorates me everyday!Statement: I went to my first AAJA convention this past August 2014. I was so fortunate to have Joz Wang as my roommate and the chance to meet Denise Poon and other major influencers of the organization.  Then I volunteered at Trivia Bowl and met more amazing people who are journalists and hugely involved in AAJA.  I realize the network is amazing and caring.  I want to help AAJA in anyway I can and I am grateful for all the people who are helping me reach my goals.
Candidate for Board Member (1 year term): Kyle Kim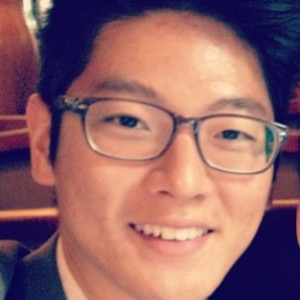 Bio: Kyle Kim works for the Los Angeles Times data and graphics department. He previously was a news and social media deputy editor for the Boston-based GlobalPost.Statement: Kyle Kim was a superstar mentee during AAJA Voices 2011 and has been a superstar since. He was listed among the "Rising Stars" in the future of journalism in 2013 by Huffington Post and since he moved to Los Angeles in June he's been an eager volunteer for AAJA-LA. He'd be a wonderful addition to the chapter.
Candidate for Board Member (1 year term): Shawn Nicole Wong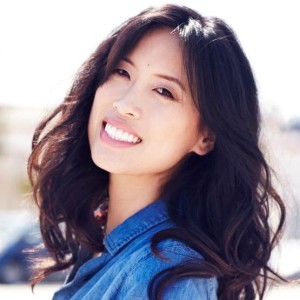 Bio: Shawn is an urban consultant who specializes in media and economic development. Beginning in 2015, she will serve as the AAJA National Treasurer and will continue to serve the Los Angeles Chapter as the Director of Finance/Sponsorships for the V3 Digital Media Conference. From 2010-2014, Shawn served as the Treasurer of the L.A. Chapter.Statement: Since 2010, Shawn has served as Treasurer of the L.A. Chapter and as one of the leaders of the V3 Digital Media Conference. She is committed to the mission of AAJA and will actively assist the Chapter in reaching its goals, including fundraising and leadership development.
Candidate for Board Member (2 year term): Anh Do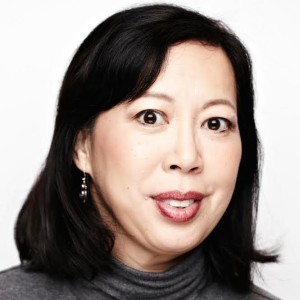 Bio: Anh Do covers multicultural communities at the Los Angeles Times. A second-generation journalist, she served as vice president of Nguoi Viet Daily News, the largest Vietnamese-language publication in the US, founded by her late father. She has worked at the Dallas Morning News, Seattle Times and the Orange County Register.Statement: I'd like to partner with folks bringing a global audience the news and information they need, years into the reading future. AAJA-LA experiments with new ways to make storytelling relevant. Let's network, learn, share, boosting ideas and best practices for young and older journalists to grow within our craft.
Candidate for Board Member (2 year term): Suzanne Joe Kai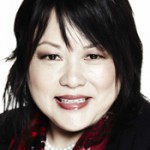 Bio: Suzanne is an award-winning journalist and filmmaker. At age 22, Ms. Kai began her career as an on-camera staff broadcast journalist in San Francisco (KRON-TV NBC). She earned an MA in Communication (Documentary/Film/TV) at Stanford. She's directing a documentary LIKE A ROLLING STONE: The Life & Times of Ben Fong-Torres.Statement: I know how important it is to have support throughout your career. I was one of the lucky ones who had mentors magically appear when I was starting out. I'd like to support AAJA-LA's educational and career opportunities to help aspiring journalists and mid-career professionals.
Candidate for Board Member (2 year term): Hassan Shah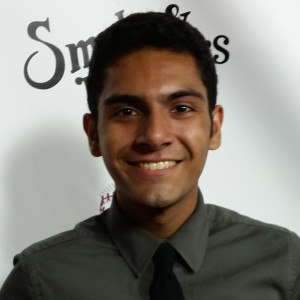 Bio: Hassan Shah is a recent graduate in Multimedia Journalism from Metro State University of Denver where he was the Advisory Board Representative of AAJA-Denver. He experienced his first Spring board meeting in Washington D.C. and fell in love with the community and AAJA's mission. Soon after graduating, Shah moved to Los Angeles where he got involved with V3Con and volunteered for AAJA's Trivia Bowl. He now resides in Los Angeles. While he continues to look for great media opportunities, he currently works for E! News as a Production Assistant.Statement: I want to be part of AAJA office, because I am passionate about the mission. Being a South Asian in the media, and having work experience with major TV networks, I understand the importance of having diversity. Being new to Los Angeles and the chapter is a great advantage to the team, where I can bring innovative and unique ideas to the table and use my passion in this industry to brainstorm ways to spread awareness of the Asian Journalist community. As a young professional, I also want to become a better leader and I feel this is the perfect atmosphere to be inspired by.