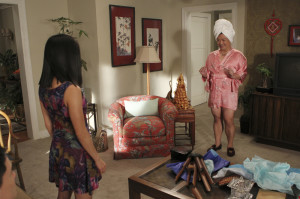 Please join AAJA-LA and dozens of other community groups for a live viewing of FRESH OFF THE BOAT's LBGTQ-themed episode — with talkback panelists NAHNATCHKA KHAN (FOTB showrunner and executive producer), REX LEE ("Blind Spot" special guest star), D'LO (author/comedian) and ERIN O'BRIEN (artist/organizer), moderated by CURTIS CHIN (filmmaker, VINCENT WHO? and TESTED).
One of the organizers of this event is AAJA member Jeff Yang, who is also the real-life father of actor Hudson Yang, who plays the character of Eddie Huang in the popular show.
DATE: Tuesday, March 31 at 7:30pm – 9:30pm
LOCATION: Japanese American National Museum, 100 N Central Ave, Los Angeles, California 90012
COST: Free
RSVP to the Facebook Event at: https://www.facebook.com/events/1422511814727069/
PLEASE NOTE: THE FB EVENT MAY BE A PLACEHOLDER; RSVP VIA EVENTBRITE MAY BE REQUIRED, DEPENDING ON RESPONSE. AS WE APPROACH CAPACITY, THOSE WHO HAVE RSVP'D ON THE FACEBOOK EVENT WILL RECEIVE THE EVENTBRITE LINK FIRST, BEFORE IT IS POSTED, SO PLEASE RSVP IF YOU WANT TO ATTEND!

Fresh Off the Boat: Blind Spot (3/31)
JESSICA'S COLLEGE BOYFRIEND COMES TO VISIT, ON "FRESH OFF THE BOAT" ON ABC

Rex Lee Guest Stars

"Blind Spot" – Jessica's college boyfriend, Oscar Chow (guest star Rex Lee), comes to visit. She's a bit miffed that Louis isn't a little more jealous….but she's got a blind spot and is completely oblivious to the fact that Oscar is gay. Meanwhile, Eddie goes to great lengths to get out of the school science fair, on "Fresh Off the Boat," TUESDAY, MARCH 31 (8:00-8:30 p.m. ET)on the ABC Television Network.

"Fresh Off the Boat" stars Randall Park as Louis, Constance Wu as Jessica, Hudson Yang as Eddie, Forrest Wheeler as Emery and Ian Chen as Evan. Eddie Huang provides the voice over narration.

Guest starring are Lucille Soong as Grandma Huang, Chelsea Crisp as Honey, Jillian Armenante as Nancy, Ray Wise as Marvin, Rex Lee as Oscar Chow, Amanda Lund as Vanessa, Jennifer Hasty as Bev, and Sonya Eddy as Deb.

"Blind Spot" was written by David Smithyman. Claire Scanlon directed.

"Fresh Off the Boat" is broadcast in 720 Progressive (720P), ABC's selected HDTV format, with 5.1 channel surround sound. This program carries a TV-PG,L parental guideline.