Thank you to all the AAJA-Los Angeles members who nominated candidates for this election, and especially to all the candidates who have agreed to run for a leadership position with the AAJA-LA Chapter. Candidate bios and statements (as submitted during the nomination process) are below and job descriptions can be found on the original call for nominations post.
Ballots will be sent via email to everyone registered as a full AAJA-LA member (full, gold, platinum) or student member as of Oct. 28, 2015. If you are a full member or student member of AAJA-LA but do not receive a ballot by Oct. 30, please write to aajalalosangeles@gmail.com immediately. Ballots for AAJA-LA elections will be due 11:59 p.m. Pacific time on Wednesday, Nov. 4, 2015.
As of 12 a.m. on Monday, Oct. 26, 2015, nominations have been received for the following candidates:
President: Naomi Hayase
VP of Broadcast: David Ono
VP of Print: Cindy Chang
Secretary: Elizabeth Chou
Board Member (1 year term): Susan Hirasuna
Board Member (1 year term): Sophie Tran
Board Member (1 year term): Shawn Nicole Wong
Board Member (2 year term): Gita Amar
Board Member (2 year term): Melissa Leu
National Advisory Board Member (2 year term): Frank Shyong
National Advisory Board Member (2 year term): Matt Stevens
[Appointed] Student Representative: Heidi Carreon
[Appointed] Student Representative: Timmy Truong
Good luck to all the candidates!
–AAJA-LA Election Commissioners
Connie K. Ho, Secretary 2014-2015
Melissah Yang, Treasurer 2015-2016
Candidates for the 2016 AAJA-LA Board
Candidates for Officer Positions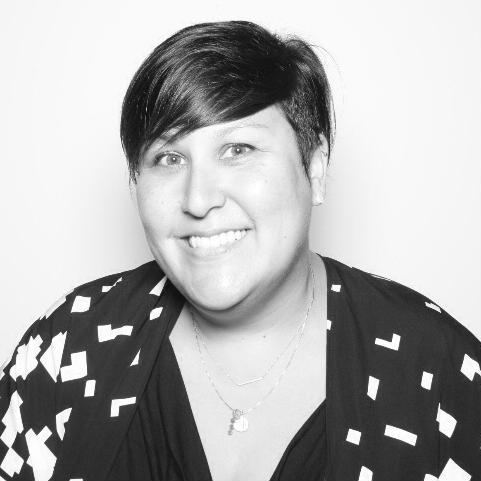 Candidate for President: Naomi Hayase Bio: Naomi Hayase is a Japanese-language newspaper editorial researcher. She is in her tenth year at the Nikkei newspaper's L.A. bureau, covering local and international news. Statement: Having served on the 2015 AAJA-LA board as president, she hopes to continue the work started this year with the 2016 board.
Candidate for Vice President of Broadcast: David Ono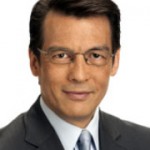 Bio: David Ono anchors ABC7 twice a day. As part of the "Eyewitness News" team, he has won eight Emmy awards and 19 nominations. Prior career stops include Sacramento/KOVR-TV, El Paso/KDBC-TV, and Dallas/KXAS-TV. David grew up in Texas and graduated from University of North Texas. Statement: David has served as a longtime AAJA-LA Vice President and board member and generously and effectively parlays his professional visibility to benefit AAJA-LA. He is a crucial Ambassador, effective AAJA-LA Chapter leader and for 15 years, has been the entertaining, enthusiastic Emcee of our high profile scholarship fundraiser, "Trivia Bowl."
Candidate for Vice President of Print: Cindy Chang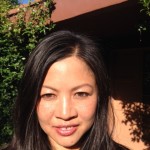 Bio: I began my career at the Pasadena Star-News, where I covered city government and the Chinese community. I then moved to the Times-Picayune in New Orleans, where I wrote a series about the Louisiana prison system. At the Los Angeles Times, I started on the immigration beat and now cover the L.A. County Sheriff's Department. Statement: When I decided to become a newspaper reporter, I didn't know a soul in the business. I got my first internship through an AAJA-sponsored job fair, and an AAJA scholarship helped me go to the convention. I know what it's like to be the only Asian in my newsroom, or one of two who are often confused with one another. We have such a wealth of experience among our Asian American print journalists here in Southern California. As VP of Print, I will make sure that students and up-and-comers have access to this amazing resource.
Candidate for Secretary: Elizabeth Chou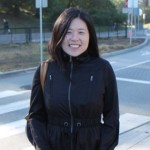 Bio: Elizabeth Chou reports on Los Angeles city government as City Hall Bureau Chief for City News Service, a wire service that has long served as an indispensable news source for online, print and broadcast outlets in Los Angeles. She is passionate about making important news engaging and useful to readers. Statement: I am running because I want to be part of AAJA-LA's efforts to promote newsroom diversity. As secretary, I will help keep this organization strong by ensuring our members are well-informed, our records are kept in good order and the chapter stays an important resource for diverse media professionals.
---
Candidates for Board of Directors
Candidate for Board Member (1 year term): Susan Hirasuna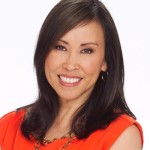 Bio: Susan Hirasuna is an award winning broadcast journalist and former AAJA-LA board member. At KTTV FOX 11, she heads the weekend version of Studio 11 LA. Susan has also carved out a reputation as the resident foodie with her Dinner Out segments. Statement: As a long-time AAJA member, Susan is interested in making sure that AAJA-LA offers forward-thinking and relevant professional programming and support for journalists. This includes programming that offers practical, hands-on training and skills-you-can-use workshops. As a broadcast mentor, Susan is generous with her time and encourages young professionals in the industry.
Candidate for Board Member (1 year term): Sophie Tran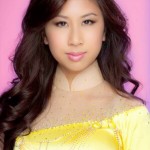 Bio: Sophie Bao Tran is a community leader based in Orange County, CA. Recently she was recognized in OC Weekly's People of 2015 Issue as the "Queen of Little Saigon" for her work with the media, businesses, organizations, and charity groups. Additionally, Ms. Tran is a lifetime advocate of the Vietnamese language and culture, starting her career since childhood with her parents' educational entertainment production company, The He Tre (Young Generation), globally known for their bilingual entertainment programs for children. Currently Ms. Tran works at Little Saigon Television Network as a producer, tv show host and public relations executive. Additionally, she is a freelance MC for many of the Vietnamese productions in Orange County. She serves as a Parks, Recreations, and Art Programs commissioner for the City of Garden Grove and hosts various community events. Statement: Although I am a new member to AAJA-LA, I believe that I would make a great Board Member because I am passionate, experienced, and hardworking. As a board member, I would be an advocate for AAJA's mission and enthusiastically volunteer to serve on committees and special task forces. I have organized various large community events in Orange County that have been covered by major news outlets. I have been in the Vietnamese film and television industry since childhood, wishing there was something like AAJA to unite our communities. Now that I know about AAJA's mission, members, and events, I know that I would like to contribute my time to such a fantastic organization! I look forward to volunteering my time to AAJA in any capacity possible. Hope you can vote for me 🙂
Candidate for Board Member (1 year term): Shawn Nicole Wong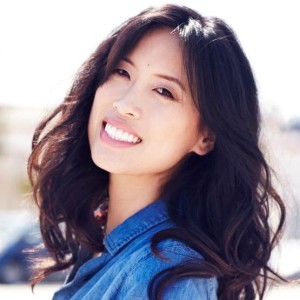 Bio: Shawn Nicole Wong is an urban consultant who specializes in media and economic development. She is currently the AAJA National Treasurer and continues to serve the Los Angeles Chapter as a Board Member and the Director of Finance/Sponsorships for the V3 Digital Media Conference. From 2010-2014, Shawn served as the Treasurer of the L.A. Chapter. Statement: Since 2010, Shawn has served the L.A. Chapter and is committed to the mission of AAJA. She seeks to actively assist the Chapter in reaching its programming goals, including fundraising and leadership development.
Candidate for Board Member (2 year term): Gita Amar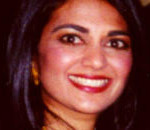 Bio: Gita Amar has been a producer for Fox News Channel,  a producer for NPR's Tavis Smiley Show and a producer at KTTV's Good Day LA. Gita runs her own media consulting firm working with Fortune 500 Clients on various public relations campaigns. She was named AAJA Board Member of the Year in 2005-2006.  Gita holds a master's degree from the S.I. Newhouse School of Communications, a law degree from Syracuse University College of Law, and a bachelor's degree from UCLA. Statement: The role of 24-7 journalism and cutbacks in newsrooms across the city means AAJA-LA has to look to new networking and story-telling opportunities. I would strive to create news relationships for AAJA-LA so its members at all levels in their careers can  have the resources for career development and new potential sources for story ideas (i.e. Silicon Beach PR Day  or JPL/Cal Tech Tell Us Your Story, or arrange for up and coming journalists to attend a mayoral press event to practice covering such an event). I would like to bring some of these  innovative ideas to programming events for AAJA-LA.
Candidate for Board Member (2 year term): Melissa Leu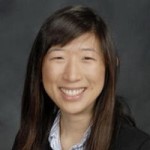 Bio: Melissa Leu is a digital editor at the Los Angeles Times. She used to work on the digital team at ABC7 and as a reporter at the Arizona Republic. Statement: AAJA isn't the reason why I got into journalism, but it's the reason why I'm in it today. The annual convention is where I landed my first job and where I met amazing friends and mentors. Now with a few years of experience under my belt, I would love to give back.
Candidate for National Advisory Board Representative (2 year term): Frank Shyong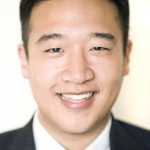 Bio: Frank Shyong is a reporter at the LA Times and a graduate of UCLA and an alumnus of the Voices convention news project. Statement: I'd like to play a role in figuring out what role AAJA should play in the lives of journalists and also in the journalism that we do.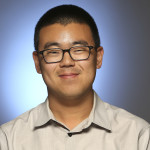 Candidate for National Advisory Board Representative (2 year term): Matt Stevens Bio: Staff writer, Los Angeles Times
Former AAJA-LA Board member, 2012 – 2014. Statement: I spent much of my three years as a local board representative working to provide more and better programming for our members while also advocating for increased student scholarships and mentorship opportunities. Now, I want to help our national board focus its mission in those areas by contributing to convention planning and programming while having a hand in shaping the ongoing evolution of VOICES and ELP. I look forward to working with such a smart, passionate group of people in those pursuits.
Nominee for [Appointed] Student Representative: Heidi Carreon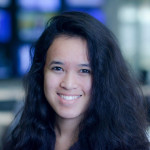 Bio: Heidi Carreon is studying print & digital journalism & political science at the University of Southern California. She is a digital reporter for the USC Annenberg Media Center & is the Student Engagement Director for the Student Voice Project. Heidi was a two-time finalist in the 57th SoCal Journalism Awards. Statement: Because she believes diverse newsrooms allow for better coverage of the needs and interests of ethnic communities, Heidi wants to use the student representative position to program opportunities for student AAJA members to network, explore new storytelling techniques and reflect on what it means to be a journalist of color.
Nominee for [Appointed] Student Representative: Timmy Truong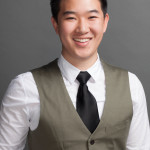 Bio: Timmy Truong is the former managing editor of the University Times, Cal State L.A.'s student paper, an award-winning student photographer, and a VOICES alumnus. Statement: As a volunteer and an attendee of the many events held by the Los Angeles chapter of the AAJA, I believe I can contribute to these events and help cater them to the student members.