In 2016, AAJA-LA revived its summer internship program, awarding stipends of up to $4,000 to students who worked at the Orange County Register, Pasadena Star-News and Nguoi Viet Daily News. The students were required to join AAJA and received mentoring from an AAJA member.
Here are the students' reflections on their experiences and some links to the excellent work they did: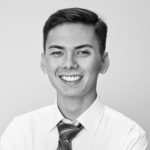 Matthew Ormseth was an AAJA-LA intern at The Orange County Register, where he covered university news. He is a senior English major at Cornell University, where he also writes for the school paper, The Cornell Daily Sun. He is a columnist for the Pacific Citizen and the Rafu Shimpo, and enjoys listening to and producing hip hop in his free time.
"Interning at the Register taught me to be more comprehensive in my reporting. I learned to identify stakeholders — all the people affected by the issues at the heart of a story — and work their perspectives into a 3-D narrative that looks at those issues from different vantage points. And I learned to use data to support, challenge and qualify those perspectives," Ormseth said.
"I had mentors, both at the Register and through AAJA, who challenged me to be more thorough as a reporter and more accurate as a writer. After my 10 weeks at the Register, I know how difficult a job reporting can be. But I feel more confident and better equipped to do that job," he added.
Below are a few of his stories from this summer: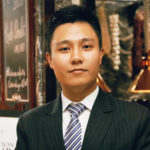 Khoa Lai was an AAJA-LA intern at Nguoi Viet Daily News, the oldest and largest Vietnamese-language publication in the U.S. and based in Orange County, Calif. He is a journalism major at California State University, Long Beach, who has written for the Daily49er, the campus newspaper. He expects to graduate in December. His experience includes stints as an intern at Remarq Inc., a boutique communications firm in West Los Angeles where he worked on the SoCal Honda and Anaheim GardenWalk campaigns;, and as an intern at the Caravelle Saigon Hotel, an international five-star hotel in Vietnam where he used qualitative and quantitative research for monthly marketing campaigns and wrote press releases that focused on boosting search engine optimization.
"I've learned that as journalists, we are the gatekeepers of information to the community. A journalist should not frame a story and guide the readers to think in a certain way… We serve as a guide, to help the public draw conclusions on its own," Lai said.
Below are some samples of his stories reported or translated: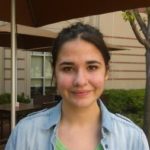 Marina Peña was an AAJA-LA intern at the Pasadena Star-News, where she covered Asian communities. A native of Argentina, she is a junior at the University of Southern California, majoring in print and digital journalism and serving as a columnist for USC Annenberg Media. She enjoys strawberries, long walks and writing about social issues.
"Over the course of my internship, I acquired a plethora of essential journalism skills. I learned how to strike a balance between preparation and improvisation. I learned a great deal of basic communication skills, just from overhearing the phone interviews of other reporters. All the while, my take on the world of journalism evolved. Working at the Pasadena Star-News, I was able to observe first-hand the business side of the entire craft," Peña said.
"Without my internship this summer, I would not have been able to learn all of these important lessons. For that, I am grateful to AAJA and the Pasadena Star-News," she added.
Below are a few of her stories from this summer: