Mark your calendars for this Friday, Feb. 17: Our first event of the year is coming up, and we've got a great line-up of speakers ready.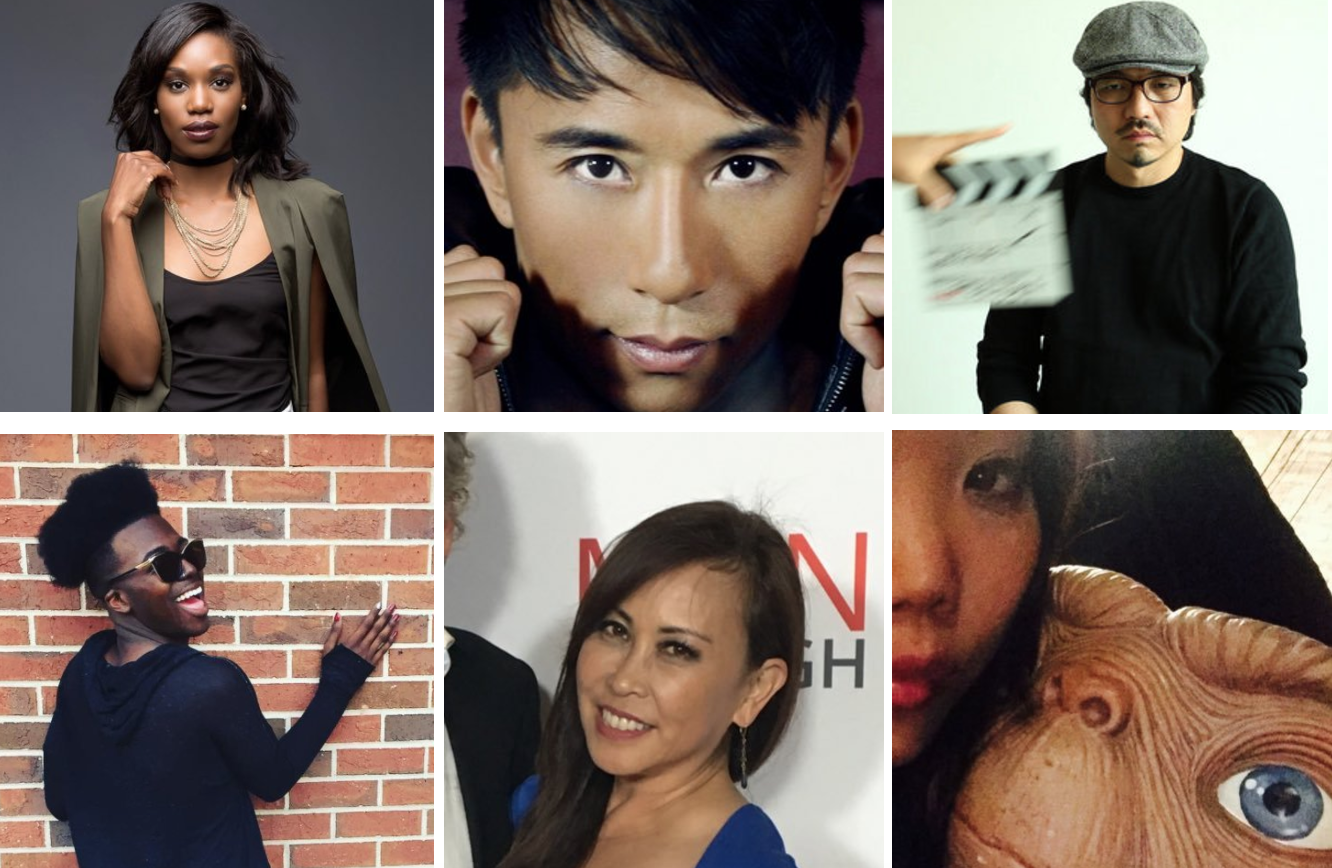 Tre'vell Anderson, film reporter
LA Times film reporter Tre'vell Anderson covers the intersections of diversity and Hollywood with a focus on black and queer film. Last year he spearheaded the LA Times Oscars list. When the Morehouse alum is not tweeting through his Twitter addiction you can find him jamming to Fantasia's latest album or indulging his inner Southern belle with food that reminds him of home, Charleston, S.C. You can find him on Twitter @TrevellAnderson.
Jen Yamato, entertainment reporter
LA Times reporter Jen Yamato has been an entertainment reporter, critic and editor for numerous well known publications including The Daily Beast, Rotten Tomatoes, Movieline and Deadline Hollywood. A native of the San Francisco Bay Area and a UC Berkeley alumna you can follow her on Twitter @jenyamato.
Stacy Ike, freelance journalist and actress
Stacy Ike is all things entertainment–from acting, to hosting, to fashion–add a dash of social justice and stir. The oldest of five kids, Stacy hails from Houston, Texas. A University of Missouri's J school graduate she has gone on to work as an entertainment host in Los Angeles and Australia. When she's not rehearsing a scene for acting class, interviewing on the red-carpet, or dropping inspiration and straight talk on her Youtube channel, you might find her binge-watching F.R.I.E.N.D.S or obsessing over a new Netflix show with a huge bowl of kettle popcorn. You can find her on Twitter @onetakestace.
James Kyson, actor
Voted by TV Guide as "Hollywood's 25 Hottest", James is beloved to many for his 4-year run on NBC's Heroes as 'Ando'. He recently finished filming NCIS:LA (CBS) and the new HBO show Animals. World traveler and adrenalin-junkie James also plays basketball for The Hollywood Nights, a charity celebrity team. You can find him on Twitter @JamesKyson.
Benson Lee, filmmaker
Benson Lee is a Korean-American filmmaker whose first feature film Miss Monday was awarded a Special Grand Jury Prize at the Sundance Film Festival. His most recent award winning feature, Seoul Searching, premiered at the 2015 Sundance Film festival. Benson is currently developing K-POP GRL6, a feature film about the creation of an international Kpop girl group. You can find him on Twitter @BensonKLee.
Lisa Fung, arts and entertainment writer/editor
Lisa Fung is an arts and entertainment writer and editor. She worked at the Los Angeles Times for 24 years, where she served in a number of positions, including Arts and Entertainment Editor, Culture Editor and Technology editor. During her time as Culture Editor, she created Culture Monster, the first newspaper blog devoted solely to arts and culture coverage. She also worked at The Wrap, an entertainment news website that covers Hollywood and entertainment business. You can find her on Twitter @lfung.
Tim Lounibos, actor
In the 90s, Tim was considered at the forefront of an "exciting new breed of Asian American actors." He appeared on numerous television shows in the 2000s, including Shark, Crossing Jordan, The West Wing, JAG and The Practice. When he entered the "tweener stage" – too old to play the young buck, too young to play the dad – he left Hollywood to provide for his family. That was the best career choice he could ever have made: it gave him groundedness and a newfound gravitas. In Aug. 2016 he returned to Hollywood with a lead in a film and a recurring role on a soap opera.
MODERATOR:
Susan
Hirasuna, broadcast journalist
Award-winning broadcast journalist Susan Hirasuna is a hometown girl hailing from Simi Valley. She started her broadcast career at Boston's WLVI-TV and became the weekend anchor at KTTV FOX 11 in 1995. Since 2011, she has also co-hosted the weekend edition of Studio 11 LA. You can find her on twitter @SusanHirasuna.
This post has been updated with more confirmed speakers. See you all on Friday!