2018 Board Candidates
Voting Nov. 6 to 9, 2017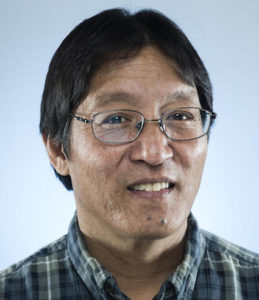 Ashley Dunn – Candidate for Chapter President (1-year term)
I've been a member of AAJA for more than 30 years. I've been an enthusiastic team member in Trivia Bowl and with decades of experience as an editor at the Los Angeles Times, I believe I have the skills to lead the organization and serve as a role model for young journalists.
Bio: Ashley Dunn is page one editor for the Los Angeles Times. In nearly three decades at the Times, his positions have included metro editor, deputy national editor and science editor.
Gene Kang – Candidate for Senior Vice President for Programming (1-year term)
My mission is to give back. I'd like to run for AAJA-LA VP of Programming to serve our community. I will collaborate with board members to continue innovative programs that educate, engage and entertain AAJA members. I've previously served as AAJA-San Diego's marketing director and AAJA-Chicago's VP of Broadcast.
Bio: Gene Kang is an Emmy award-winning TV reporter at NBC4 Los Angeles. He worked for CBS San Diego and was an anchor/reporter in Texas, Indiana and Kentucky. His journalism career began in Chicago as an assignment editor/field producer. He served as AAJA-San Diego's marketing director and AAJA-Chicago's VP of Broadcast.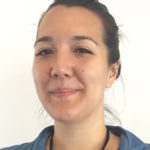 Mariko Lochridge – Candidate for Vice President of Community Engagement (1-year term)
I joined the AAJA Asia chapter soon after beginning my news journalism career at Reuters in Tokyo in 2012. I've been so grateful that I joined the AAJA-LA board in 2017 and enjoy organizing event for video journalists and freelancers. I'd like to deepen my commitment to our community by becoming the chapter's VP of Community Engagement.
Bio: Mariko Lochridge is a freelance multimedia journalist originally from Tokyo, Japan. When she's not reporting on wildfires and earthquakes she's working on short docs about awesome entrepreneurs or the latest innovations in robotics. She'll be launching a film and foodie web series called 'Netflix & Chips' with her partner in 2018.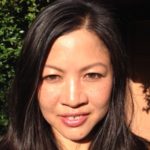 Cindy Chang – Candidate for Vice President of Career Development (1-year term)
I was VP of print for AAJA-LA in 2016 and VP of career development this year. My initiatives for next year include online mentoring and fellowships at local blogs. It's hard to succeed in this business, and I connect experienced journalists with those just starting out or looking to move to the next level.
Bio: Cindy Chang covers the LAPD for the Los Angeles Times. She started her career at the Pasadena Star-News, then moved to the Times-Picayune in New Orleans, where her beats included city government, schools and special projects. She was the lead writer for a series on the Louisiana prison system.
Teresa Watanabe – Candidate for Secretary (2-year term)
I was involved when AAJA first formed in LA and a few years later in San Francisco. The organization has given me so many opportunities (I got jobs via contacts made at AAJA conventions) and I would love to get involved again to give back, help promote diversity and mentor the next generation.
Bio: Teresa Watanabe is a Los Angeles Times staff writer covering higher education. She has covered K-12 education, immigration & ethnic communities, religion, Japan/Korea and Pac Rim business. She previously was a reporter for the San Jose Mercury News and wrote editorials for the L.A. Herald Examiner.
***
Board Member Candidates (2-year term)
One open position
Gita Amar
As an AAJA Board Member over various terms I have mentored AAJA interns, worked on Trivia Bowl and run a variety of events, including clip and broadcast critique reviews for students and mid-career professionals. My experience at national and cable TV, radio and online outlets and my public relations experience help bring a unique perspective to AAJA.
Bio: Gita Amar is a senior director at the global strategic marketing and communications firm PMK*BNC. She was previously a producer at Fox News Channel, NPR, and KTTV. She has a master's degree from the S.I. Newhouse School of Communications, a law degree from Syracuse University College of Law and a bachelor's degree from UCLA.
Christopher Yee
I'd like to repay my debt to AAJA-LA for helping get me in the door at the Orange County Register. I mentored AAJA-LA intern Titus Wu over the summer, and I really enjoyed the experience. I'd like to do my part to continue to support and grow the organization.
Bio: My career began with the AAJA-LA internship at the Orange County Register in June 2013. I spent three years total there — including a stint with the short-lived Los Angeles Register. As a Monterey Park native, I was excited to transfer to the Pasadena Star-News a year and a half ago.
***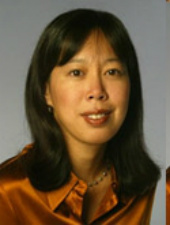 Anh Do – Candidate for National Advisory Board (1-year term)
I've been a member of AAJA since college and through decades, I've witnessed the magic when people connect to a powerful mission. I'd like to continue that thread by linking supporters locally and nationally, boosting programs and outreach, helping each other to build skills as well as a personal network.
Bio: Anh Do covers Asian American issues and Orange County news at the Los Angeles Times. A second-generation journalist, she has worked at the Dallas Morning News, Seattle Times, the Orange County Register and Nguoi Viet Daily News. Do is a graduate of USC with degrees in journalism and English literature.
Hibah Samad – Candidate for National Advisory Board (1-year term)
I would love the opportunity to represent AAJA. Currently, I represent my station at job fairs and help with recruitment of reporters. I believe as a broadcast journalist who has worked at various news stations, I know how important it is to network and believe my background in helping with conferences at my current job will be a benefit af the AAJA conventions.
Bio: Hibah Samad is a anchor, writer and producer for Torrance CitiCABLE. A graduate of USC's Annenberg School of Communication and Journalism, she then joined KTLA's news desk and also segment-produced their new weekend morning show. Hibah also worked as a reporter for KVRR-FOX News in Fargo, North Dakota.