Officers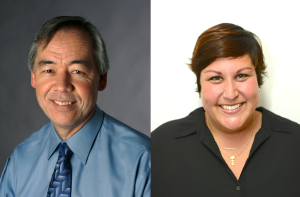 2014 Co-Presidents:
Henry Fuhrmann and Naomi HayaseHenry Fuhrmann is an assistant managing editor at the Los Angeles Times, overseeing the copy desks and standards. He previously served The Times as an editor on the metro, foreign, features, business and web desks. Henry is a current co-president and a past AAJA chapter president of the year.Naomi Hayase is a Japanese-language newspaper editorial researcher. She is going into her ninth year at the Nikkei newspaper's L.A. bureau. Having served her first term on the AAJA-LA board as secretary in 2013, she hopes to continue to learn and contribute to the organization.
2014 Vice President of Broadcast: David Ono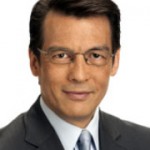 David Ono anchors ABC7 twice a day. As part of the "Eyewitness News" team, he has has won eight Emmy awards and 19 nominations. Prior career stops include Sacramento/KOVR-TV, El Paso/KDBC-TV, and Dallas/KXAS-TV. David grew up in Texas and graduated from University of North Texas
2014 Vice President of Print: Mariecar Mendoza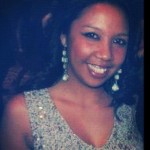 Mariecar Mendoza is a Features Digital Editor for the Los Angeles News Group. Before moving to Los Angeles in the summer of 2012, she worked as a multimedia reporter for The Desert Sun in Palm Springs for nearly 6 years. She was a Chips Quinn Scholar in 2007, and has been involved with AAJA since 2006 when she was a student for the annual convention project, Voices. She continues to give back to Voices as a professional mentor. Mariecar currently serves as an elected board member for AAJA-LA.
2014-2015 Secretary: Connie K Ho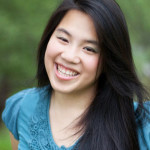 Connie K. Ho is a writer, web producer and social media manager whose work has appeared in media outlets such as KCET, The Orange County Register, the Pacific Citizen, AOL Patch.com, among others. She graduated from the University of California, Irvine with a double major in English and International Studies as well as a minor in Spanish. You can find her on Twitter: @conniekho
2013-2014 Treasurer: Shawn Wong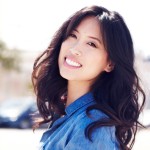 Shawn Nicole Wong is an independent film producer based in Los Angeles. She is a graduate of the College of Environmental Design at UC Berkeley. She has previously written for Venice Magazine and POP! Montreal Music Festival and has interned for ABC News 20/20 and Primetime.
2014-2015 National Advisory Board Representative; National Governing Board Member (Large Chapter):
Jocelyn "Joz" Wang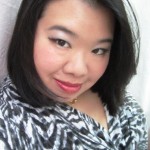 Aside from serving as AAJA-LA's 2012 President and being recognized as Chapter President of the Year, Joz has served on the AAJA National Advisory Board and National Governing Board for the 2012-2013 term. Joz is also the Founder and Executive Director of the V3 Digital Media Conference, and was the recipient of the first "V3 Voice Award." Joz is known online– and offline– for her personal blog jozjozjoz.com. She is the Editor-in-chief/CEO of the popular Asian American blog 8Asians.com. She is also a long-time contributor to blogging.la, flagship site of the Metroblogging network, for which she is now Publisher and CEO of. She was recently part of the Creative Team at Walt Disney Parks & Resorts Online. You can find her on Twitter: @jozjozjoz
2014-2015 Advisory Board Representative; National Governing Board Member (At Large):
Denise L. Poon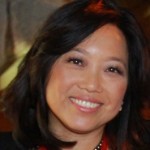 Denise L. Poon is a former AAJA-LA chapter president, 2001 chapter president of the year and currently serves on the Board. Her contributions and service include mentoring new journalists, leadership of the V3con Digital Media conference and what she is probably best known for, Trivia Bowl, the chapter's signature event. She is a Broadcast Producer, Multimedia Consultant and Principal of Creative Streamline, a Media Communication company. Her career spans more than 15 years of broad-based communication for broadcast networks ABC, CBS, CNN, FOX, NBC, PBS and private clients. She produces pieces in various formats- breaking news, feature and magazine, including content for CBS This Morning, DATELINE NBC and America's Most Wanted. @cr8tivestream
---
Board of Directors
2013-2014 Board Member: Frank Buckley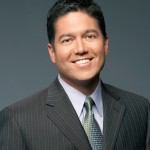 Frank Buckley is co-anchor of the KTLA Morning News. He currently serves on the board of AAJA-LA and is co-chair of the scholarship committee.
2013-2014 Board Member: Denise Dador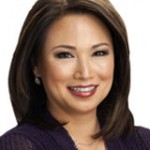 Denise Dador is the Eyewitness News Health specialist. Her Healthy Living segment is seen every day on ABC7 Eyewitness News at 4pm and 5pm. She provides additional stories about health issues for other Eyewitness News broadcasts as well as anchoring ABC7 Health specials.
2013-2014 Board Member: Anh Do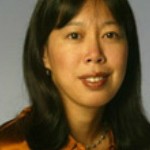 Anh Do covers multicultural communities & issues at the Los Angeles Times. A second-generation journalist, she served as vice president of Nguoi Viet Daily News, the largest Vietnamese-language publication in the US, founded by her late father. She has worked at the Dallas Morning News, the Seattle Times and the Orange County Register. You can find her on Twitter at @newsterrier.
2013-2014 Board Member: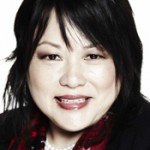 Suzanne Joe Kai
Suzanne Joe Kai is directing and producing a feature documentary LIKE A ROLLING STONE: The Life & Times of Ben Fong-Torres. www.LikeARollingStoneMovie.com Suzanne was among the first Asian American female news broadcasters in San Francisco as reporter, documentary producer, and public affairs program host for KRON TV (NBC). Suzanne also worked at KCBS News (CBS), KTVU TV (COX), KGUN TV (ABC), and launched StudioLA.TV, which produces news/entertainment programming for wireless, online, and television. She is the publisher/co-founder of entertainment and lifestyle online portal, AsianConnections.com.
2014-2015 Board Member: Susan Hirasuna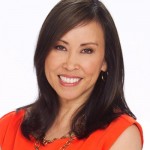 Susan Hirasuna is an award winning broadcast journalist and former AAJA-LA board member. At KTTV FOX 11, she heads the weekend version of Studio 11 LA. Last year, she traveled to Japan as a fellow with Foreign Press Center to the 2011 earthquake and tsunami area. Susan has also carved out a reputation as the resident foodie.
2014-2015 Board Member: Jennifer Quong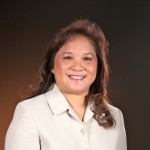 Jennifer Quong is an AAJA member since 1986 and served on the AAJA-LA Board as Secretary and 1993 Convention Chair. She is a producer for Talk Story Media, which created "The Manzanar Fishing Club." Jennifer also is Toyota's Communications Strategist. She was a broadcaster for KJZZ , Taiwan's ICRT and KNX.
2014 Board Member: Matt Stevens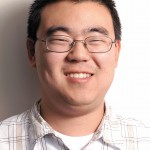 Matt Stevens is a Metro reporter at the Los Angeles Times, covering the Westside and breaking news. Matt was previously a part of the newspaper's Metpro program and also interned at the Times and the Orange County Register in Sports. As a student at UCLA, he published more than 200 stories for the Daily Bruin including a series reported from abroad on the development of basketball in Africa.
[Appointed] 2014 Student Representative: Jennifer Crane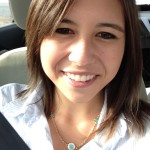 Ever since I was young I knew I wanted to become a journalist. I grew up in a small town where olives are part of a regular diet. Today, I am an editor and radio host for UCLA's Daily Bruin. I am passionate about journalism and still enjoy eating olives.
[Appointed] 2014 Student Representative: Melissah Yang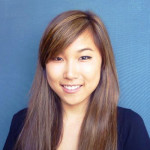 Melissah Yang is the Senior News Editor for Neon Tommy and a graduate journalism student at USC Annenberg. She has interned with CNN Entertainment and the Las Vegas Review-Journal. She received a B.A. in English from UCLA in 2011 and will graduate with a M.A. in Journalism in May 2014.