The Los Angeles Chapter of AAJA is pleased to announce six winners in this year's competition for local scholarships, with awards totaling $9,000.
The applicants were asked to submit a resume, an official school transcript, two letters of recommendation, a short essay and work samples. Students were selected on the basis of their commitment to the field of journalism, sensitivity to Asian American and Pacific Islander issues, journalistic ability, scholastic ability and financial need.
This year's judges were Bob Bayer, a retired longtime editor at the Los Angeles Times; Frank Buckley, co-anchor of KTLA's "Morning News" and a former AAJA scholarship winner; Henry Fuhrmann, assistant managing editor at the Times and a former AAJA-LA chapter president; and Traci Tamura, a senior producer with CNN. Frank and Henry co-chaired the selection committee.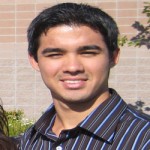 $2500 AAJA Sam Chu Lin Scholarship
Stephen Nelson, Chapman University
Stephen is the first recipient of the Sam Chu Lin Memorial Scholarship, funded by Southern California Edison, and a most worthy candidate to carry on Sam's legacy in Los Angeles broadcasting. Stephen, a third-year student, is working toward bachelor's degrees in television/broadcast journalism and public relations/advertising. At Chapman, he has created, hosted, written and acted in radio and TV shows. His instructors extol his writing and leadership skills; his colleagues with the Los Angeles Angels, for whom he works as a camera operator, cite his professionalism and eagerness to learn. In the judges' view, Stephen has what it takes to become an accomplished sports broadcast journalist.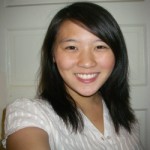 $2500 AAJA Los Angeles Scholarship
Stephanie Lau, USC
Stephanie, a third-year major in public relations and East Asian languages and cultures, stood out among the applicants for her sensitive take on issues of culture and ethnicity. As diversity beat reporter for USC's Daily Trojan, she wrote an impressive news feature in response to media claims that the election of Barack Obama had toppled racial barriers in politics; the comments she elicited from fellow students told a more nuanced story. Stephanie so impressed her bosses during an internship last year at AsianWeek that they appointed her one of two managing editors of their 2008 Beijing Olympics special insert. Her philosophy: "With words, I can reveal truths, battle ignorance and inspire change."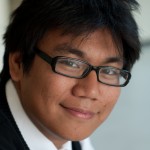 $1500 AAJA Peter Imamura Scholarship
Tercius Bufete, LACC/CSUN
Tercius is "the future," as one of our judges put it: a multi-platform journalist who has demonstrated his talents as a cartoonist, writer, Web designer and video producer. In his writing, an English professor notes, Tercius offers "sophisticated insight which doesn't go out of its way to announce its complexity." In his scholarship essay, Tercius offers examples of such insight: "It is not wealth, property or fame that is essential but family, respect and spirituality, the foundation of the Asian community, which we should cherish." He plans to enroll at Cal State Northridge after graduating from LACC.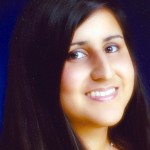 $1500 AAJA Los Angeles Scholarship
Saba Mohtasham, UCLA
Saba is a third-year student at UCLA, majoring in international development studies. She impressed her editor during an internship at Entertainment Weekly as a "terrific writer, enterprising reporter and skilled surveyor of the cultural landscape." There, he said, Saba delivered work that rivaled that of professionals with decades of experience, including a well-received blog covering "Flight of the Conchords." Saba is trilingual, with aspirations to learn more languages. She writes: "I've always believed that the best way to make this world a better place is to understand it to the best of our abilities."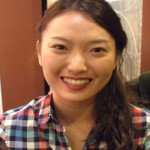 $500 AAJA Los Angeles Scholarship
Jane Suh, UCI
Jane is a fourth-year student at Irvine, pursuing bachelor's degrees in literary journalism and French. She is a dean's honor list student and Golden Key Scholar. Jane impressed the judges with her literary journalism project on North Korean refugees and the difficulties they encounter in the free world. One of her instructors cited her "antenna for the telling nuance." Jane, who has traveled widely in Asia through missions and youth outreach programs, aspires "to write about the people that are transforming the world … the ordinary, average people who are making a difference on a daily basis."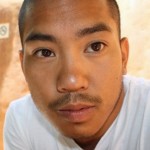 $500 AAJA Los Angeles Scholarship
Joseph Prado, CSUN
Joseph won over the judges as an energetic, talented broadcast journalist. He has done every job imaginable – field reporter, writer, camera operator, teleprompter operator, audio technician, editor and anchor – for the campus news program "Valley View News." Joseph is a sports intern at KABC and is set to graduate from Northridge this semester. One of his professors describes Joseph as "the kind of person we want in our industry." He not only covers sports but plays them – football and rugby – and impressed his instructors by overcoming a serious jaw injury to complete his studies.
Scholarship recipients will be honored October 9 at the chapter's Trivia Bowl fundraiser.