The Asian American Journalists Association (AAJA) is a national nonprofit educational & professional organization serving the areas of print, broadcast and digital media. The Los Angeles chapter's mission is to offer support, provide resources, bring awareness and instill a sense of integrity and fairness in media coverage. 
Free Sneak Peek: "The Tiger Hunter"
Wednesday, Aug. 30 7 p.m. to 9 p.m.
Join us at the Japanese American National Museum for a screening of "The Tiger Hunter" and an up-close discussion with director Lena Khan, actor Danny Pudi and others.
TIGER

AAJA National Convention in Philadelphia
Wednesday, July 26 to Saturday, July 29
Whether you are new to the field, still in school or a media industry veteran, the convention is a can't-miss event for media professionals and future journalists looking to network and grow in their careers.
AAJA CONVENTION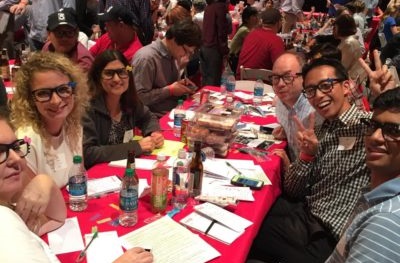 Trivia Bowl!
Thursday, Oct. 19
Every year we go big with our interactive, dynamic, and competitive trivia night – all to help fundraise for student scholarships while also vying for bragging rights as reigning champ!
TRIVIA BOWL