The Asian American Journalists Association (AAJA) is a national nonprofit educational & professional organization serving the areas of print, broadcast and digital media. The Los Angeles chapter's mission is to offer support, provide resources, bring awareness and instill a sense of integrity and fairness in media coverage. 
AAJA's V3 Conference has definitely had a great impact on my life as I am continuing to grow in my career as a broadcast journalist. It has opened so many doors in providing great resources amongst the journalism industry, in addition to teaching me life lessons about the business. Thank you V3CON!

Cammeron Parrish

AAJA has helped me make meaningful connections that I carry with me both personally and professionally. I'm so thankful to be part of such a vibrant organization that really cares about its members.

Melissa Leu

AAJA has been an integral part of my growth as a student journalist. It has provided mentorship, education and a sense of community that I could not receive anywhere else. I am extremely thankful for everything its  membership has done for me.

Timmy Truong

AAJA's V3 Conference has left me with an unique experience that I will remember for a life time. I was able to hear inspirational stories of overcoming hardship, tips for personal improvement, advice from people in the industry, and the opportunity to network with peers and mentors.  

Matthew Gonzalez

I couldn't have asked for a better way to spend a weekend than meeting the amazing people at AAJA's V3 Conference. They all truly believe in helping their community and supporting each other. 

Sara Ma

I've volunteered at V3Con twice and both times it was an amazing experience!  I've instantly felt welcome and have been able to learn from various people in the industry. Not only is the event important at a professional and educational level, but it also bridges any gaps between our communities.

Victoria Lopez De Dios

AAJA has helped me connect with people from different parts of the world who are not only smart but creative and open to new ideas. Even though it was my first time attending V3, I truly enjoyed every minute of it and learned that no matter what your field of study is you can always learn something from someone at the event. 

Christopher Linares

This was my first time attending AAJA's digital media conference, V3Con, and all I can say is wow! I had an amazing time connecting with journalists and others who are working hard to get there like myself. I also really enjoyed the different workshops and seminars. They helped put things into perspective and also exposed me to new things I didn't know about journalism. 

Kelcey Henderson

The Los Angeles Chapter is incredibly meaningful to me. It has fostered a greater sense of community and ownership over voice and representation in the media. Through its programs offered throughout the year, this Chapter is about opening doors, cultivating talent, and forging lasting connections.

Shawn Wong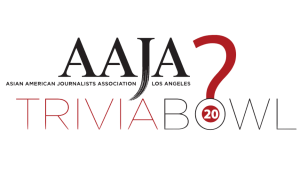 Join us for one of our most exciting events – Trivia Bowl! It's a fun and interactive way to help raise funds for student scholarships and programming. What better way to support the chapter than with a little bit of friendly competition? Winner gets the sought after Rice Cup trophy and bragging rights for an entire year!
TRIVIA BOWL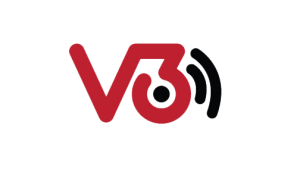 The V3 Digital Media Conference and Awards Reception (V3con) is a unique event full of speakers, workshops, and interactive panels. Join us for an informative, dynamic day whether you're a digital media journalist or a seasonal blogger.
V3CON DIGITAL MEDIA CONFERENCE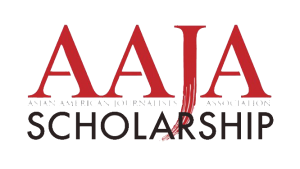 We are committed to supporting the next generation of journalists. Through the years, the AAJA-LA chapter has awarded several scholarships to full-time college students in the Greater Los Angeles area. Check back for our next scholarship opportunity.
SCHOLARSHIPS