Officers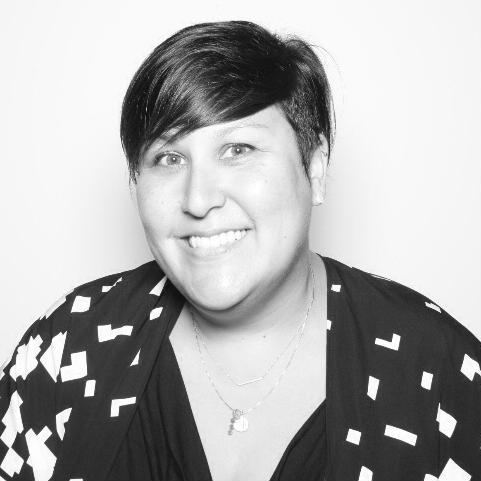 2016 President: Naomi Hayase
Naomi Hayase is a Japanese-language newspaper editorial researcher. She is in her tenth year at the Nikkei newspaper's L.A. bureau, covering local and international news.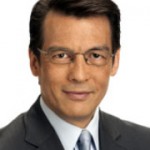 2016 Vice President of Broadcast: David Ono
David Ono anchors ABC7 twice a day. As part of the "Eyewitness News" team, he has won eight Emmy awards and 19 nominations. Prior career stops include Sacramento/KOVR-TV, El Paso/KDBC-TV, and Dallas/KXAS-TV. David grew up in Texas and graduated from University of North Texas.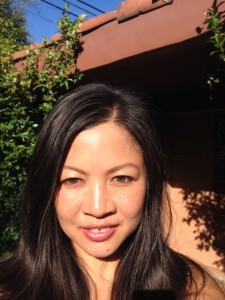 2016 Vice President of Print: Cindy Chang
I began my career at the Pasadena Star-News, where I covered city government and the Chinese community. I then moved to the Times-Picayune in New Orleans, where I wrote a series about the Louisiana prison system. At the Los Angeles Times, I started on the immigration beat and now cover the L.A. County Sheriff's Department.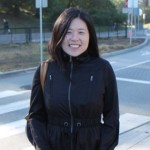 2016-2017 Secretary: Elizabeth Chou
Elizabeth Chou reports on Los Angeles city government as City Hall Bureau Chief for City News Service, a wire service that has long served as an indispensable news source for online, print and broadcast outlets in Los Angeles. She is passionate about making important news engaging and useful to readers.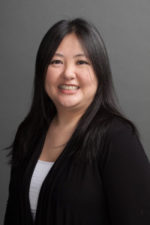 2016 Treasurer: Belinda Low
Belinda is a freelance consultant working in the LA area, with over 10 years of experience in Finance. She is also the Business Manager for the popular Asian American blog 8Asians.com.  Bel has previously volunteered for several AAJA-LA events, including Trivia Bowl and V3. She is excited to return to the V3 Steering Committee and hopes to contribute her expertise to planning another amazing conference.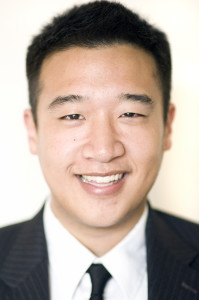 2016-2017 National Advisory Board Representative: Frank Shyong
Frank Shyong is a reporter at the LA Times and a graduate of UCLA and an alumnus of the Voices convention news project.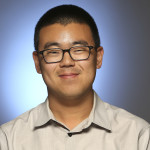 2016-2017 National Advisory Board Representative: Matt Stevens
Staff writer, Los Angeles Times
Former AAJA-LA Board member, 2012 – 2014
---
Board of Directors
2016-2017 Board Member: Gita Amar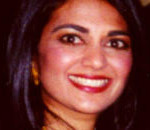 Gita Amar has been a producer for Fox News Channel, a producer for NPR's Tavis Smiley Show and a producer at KTTV's Good Day LA. Gita runs her own media consulting firm working with Fortune 500 Clients on various public relations campaigns. She was named AAJA Board Member of the Year in 2005-2006. Gita holds a master's degree from the S.I. Newhouse School of Communications, a law degree from Syracuse University College of Law and a bachelor's degree from UCLA.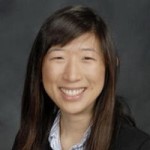 2016-2017 Board Member: Melissa Leu
Melissa Leu is a digital editor at the Los Angeles Times. She used to work on the digital team at ABC7 and as a reporter at the Arizona Republic.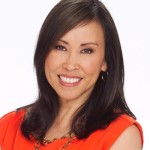 2016 Board Member: Susan Hirasuna
Susan Hirasuna is an award-winning broadcast journalist. At KTTV FOX 11, she heads the weekend version of Studio 11 LA. Susan has also carved out a reputation as the resident foodie with her Dinner Out segments.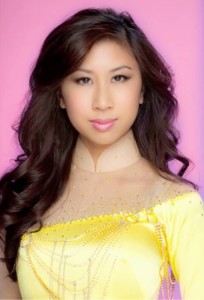 2016 Board Member: Sophie Tran
Sophie Bao Tran is a community leader based in Orange County, CA. Recently she was recognized in OC Weekly's People of 2015 Issue as the "Queen of Little Saigon" for her work with the media, businesses, organizations and charity groups. Additionally, Ms. Tran is a lifetime advocate of the Vietnamese language and culture, starting her career since childhood with her parents' educational entertainment production company, The He Tre (Young Generation), globally known for their bilingual entertainment programs for children. Currently Ms. Tran works at Little Saigon Television Network as a producer, TV show host and public relations executive. Additionally, she is a freelance MC for many of the Vietnamese productions in Orange County. She serves as a Parks, Recreations, and Art Programs commissioner for the City of Garden Grove and hosts various community events.
2016 Board Member: Shawn Nicole Wong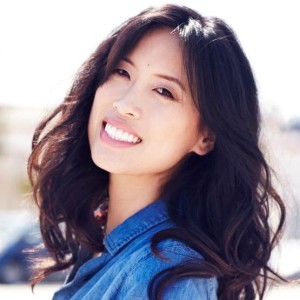 Shawn Nicole Wong is an urban consultant who specializes in media and economic development. She is currently the AAJA National Treasurer and continues to serve the Los Angeles Chapter as a Board Member and the Director of Finance/Sponsorships for the V3 Digital Media Conference. From 2010-2014, Shawn served as the Treasurer of the L.A. Chapter.
2015-2016 Board Member: Anh Do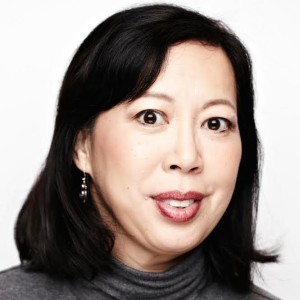 Anh Do covers multicultural communities at the Los Angeles Times. A second-generation journalist, she served as vice president of Nguoi Viet Daily News, the largest Vietnamese-language publication in the US, founded by her late father. She has worked at the Dallas Morning News, Seattle Times and the Orange County Register.
2015-2016 Board Member: Suzanne Joe Kai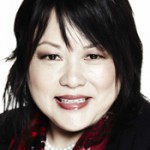 Suzanne Joe Kai is an award-winning journalist and filmmaker. At age 22, Kai began her career as an on-camera staff broadcast journalist in San Francisco (KRON-TV NBC). She earned an MA in Communication (Documentary/Film/TV) at Stanford. She's directing a documentary "LIKE A ROLLING STONE: The Life & Times of Ben Fong-Torres."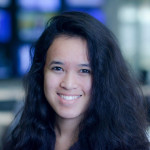 [APPOINTED] Student Representative: Heidi Carreon
Heidi Carreon is studying print & digital journalism & political science at the University of Southern California. She is a digital reporter for the USC Annenberg Media Center & is the Student Engagement Director for the Student Voice Project. Heidi was a two-time finalist in the 57th SoCal Journalism Awards.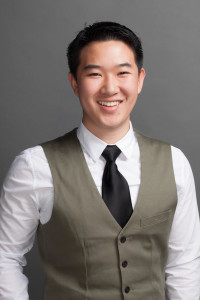 [APPOINTED] Student Representative: Timmy Truong
Timmy Truong is the former managing editor of the University Times, Cal State L.A.'s student paper, an award-winning student photographer, and a VOICES alumnus.