The Los Angeles Chapter of the Asian American Journalists Association and the Orange County Press Club are co-presenting an ethnic media panel on Thursday, Jan. 16, at 6:30 p.m. The event, "Ethnic Media in O.C.," will take place in Hoiles Auditorium at the Orange County Register, 625 N. Grand Ave., Santa Ana 92701.
This free event will be catered by Wahoo's Fish Taco. Below are the five panelists who are scheduled to speak. Jeffrey Brody, communications professor at Cal State Fullerton, will be the moderator.
Please RSVP by emailing Dennis Foley at dfoley@ocregister.com. See you Thursday for the first official event of 2014 for AAJA-LA and the O.C. Press Club!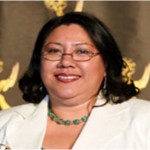 Mahelda Rodriguez, KMEX Univision 34
Mahelda Rodriguez is a news executive producer at KMEX Univision 34. She has spent more than 20 years covering the Los Angeles and San Francisco markets, where she has led special coverage of political conventions, prominent legal trials and other initiatives. Mahelda joined Univision in 1999 in San Francisco. In 2005 she was named executive producer at KDTV Channel 14, a leading Spanish-language television station in the San Francisco market. Mahelda has received accolades from the National Academy of Television Arts & Sciences and the Radio & Television News Association of Southern California.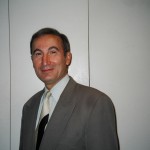 Samir Twair, Washington Report on Middle East Affairs
Samir Twair is the Southern California correspondent for the Washington Report on Middle East Affairs, a magazine with the mission of "Interpreting the Middle East for North Americans; Interpreting North America for the Middle East." He is a past president of the Arab American Press Guild and a board member of the Syrian American Council-Los Angeles. Samir earned his master's degree in history from UCLA.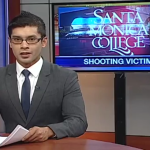 Steve Angeles, ABS-CBN / The Filipino Channel
Steve Angeles is a one-man video journalist, covering Southern California for ABS-CBN, a major Filipino broadcast network. He contributes to "Balitang America" on the Filipino Channel, a 30-minute nightly news program covering issues affecting Filipino communities in the U.S. and Canada. Steve has won various awards from the Filipino American community in Southern California and was a finalist in the 2013 New American Media Ethnic Media Awards.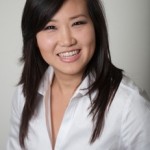 Ann Lee, The Korea Daily – JMnet USA
As the media communication liaison at The Korea Daily – JMnet USA, Ann Lee handles marketing and advertising, special projects planning, media and public relations, and communications, in addition to occasionally writing and reporting. As part of JMnet USA, the holding company of The Korea Daily, Ann is involved in all six branches of the organization nationwide and in all media products (print, magazine, web, broadcasting, mobile). Previously, Ann produced at NBC's "Today" show in New York and worked at ABC News Radio in Washington, D.C. She has a master's degree in journalism from Northwestern University and a bachelor's degree in communication from USC.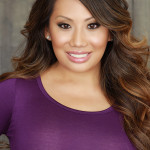 Christine Anh Tho, Saigon Broadcasting Network
Nobody keeps up with pop culture more than Christine Anh Tho. On any given day, you can find her co-hosting or interviewing a major celebrity for the international television station Saigon Broadcasting Television Network, or SBTN, as an entertainment reporter and correspondent. Since starting at the station in 2009, Christine has covered red-carpet premieres, press junkets, round tables, charity events and screenings. She produces each segment for a global audience.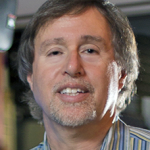 Moderator: Jeffrey Brody, Cal State Fullerton
Jeffrey Brody is a professor of communications and member of the Asian American Studies Program Council at California State University, Fullerton. He teaches advanced writing classes and courses on mass communication and society, and media and diversity. His research interests include the Internet, the ethnic press, the newspaper industry and the Vietnamese American experience. He is coauthor of "The Newspaper Publishing Industry" and an oral history of Yen Do, the founder of the Nguoi Viet Daily News, the largest Vietnamese-language newspaper in the United States.