AAJA-LA Members,
There are currently two pending deadlines for Thursday, November 16 coming from AAJA National, which you may have already received directly.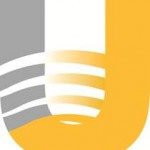 UNITY Name
If you would like to weigh in with UNITY Name Task Force to find a name that both reflects the new UNITY mission statement, your chance to give input as an alliance member is now. The new deadline is Thursday, 11/16.
You are invited to submit your suggestions for UNITY's name to the email account UNITYname@gmail.com. Janet Cho has been appointed to lead a task force that will gather all the suggestions and select five finalists. These will then be put up for a vote among the members of AAJA, NAHJ, NAJA and NLGJA.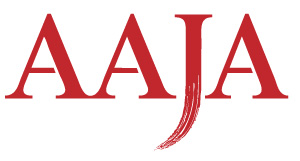 2013 AAJA Convention Programming
Your input is invaluable as we plan a groundbreaking 2013 AAJA National Convention, Aug. 21-24, 2013, at the Hilton Hotel in Midtown Manhattan. We want to make this the best convention you've ever participated in. We want to arm you with the most useful programming lineup — from sharpening skills, to paving the way for a skyrocketing career, to broadening professional networks. And we want you to enjoy New York, a city we truly love. To do this, we want your input in this call for ideas. We'll also send out a program survey separately to AAJA members. We will carefully review every response — that's our promise.
Please submit your proposal (http://bit.ly/AAJA2013) now. The deadline is Nov. 16, 2012.
The 2013 AAJA National Convention — theme: "AAJA State of Mind" — will draw AAJA members from the top news media markets, covering a wide range of topics of international, domestic and local interest. The majority of attendees represent a range of Asian Americans with reporting responsibilities including business, sports, politics, health, fashion. As a general guideline, here are some of the groups within our membership we will be providing programming for.
Print journalists (newspapers, magazines)
Broadcast journalists (radio, television)
Authors
Visual journalists (photo, video, graphics)
Online journalists, bloggers
Journalists at wire services
Multimedia and/or mobile journalists
Freelance writers/journalists and/or self-employed writers/journalists
Journalists seeking news-management tracks
Media professionals in communications or academia
Community-focused journalists, including those from the ethnic media
Special consideration will be given to interactive, skills-building workshops with experienced and knowledgeable presenters.
For more details: http://www.aaja.org/convention-call-for-ideas-panels-workshops-presenters/
Jocelyn "Joz" Wang
President and National Advisory Board Representative
Asian American Journalists Association, Los Angeles Chapter
www.aaja-la.org