Thank you to all the candidates who expressed an interest in joining the AAJA Los Angeles Chapter Board. Thanks also to our members who participated by casting their votes to move our chapter toward an exciting 2015.
It's thrilling to see such support for AAJA-LA. We hope to capture that energy in 2015, whether you work with us as a leader or a valued member of our chapter. We invite you to participate more fully with our chapter's trailblazing programming including student scholarships and internships, professional fellowships and stipends, Media Access training, the V3 Digital Media Conference, and our signature "fun-raiser" Trivia Bowl.
Congratulations to the newly elected 2015 board members!
2015 President: Naomi Hayase
2015 VP of Broadcast: David Ono
2015 VP of Print: Mariecar Mendoza
2015-2016 Co-Treasurers: Henry Fuhrmann and Melissah Yang
2015 Board Members: Julie Chan, Kyle Kim, Shawn Nicole Wong
2015-2016 Board Members: Anh Do, Suzanne Joe Kai, Hassan Shah
[Appointed] 2015 Student Representative: Kristen Taketa
They will serve with incumbent board members whose two-year terms will continue until the end of 2016:
2014-2015 Secretary: Connie K. Ho
2014-2015 Board Members: Susan Hirasuna, Jennifer Quong
2014-2015 National Advisory Board Representatives: Jocelyn "Joz" Wang, Denise L. Poon
–AAJA-LA Election Commissioners
Connie K. Ho, Secretary 2014
Jocelyn "Joz" Wang, National Advisory Board Representative 2013-2014
2015 AAJA Los Angeles Board
Officers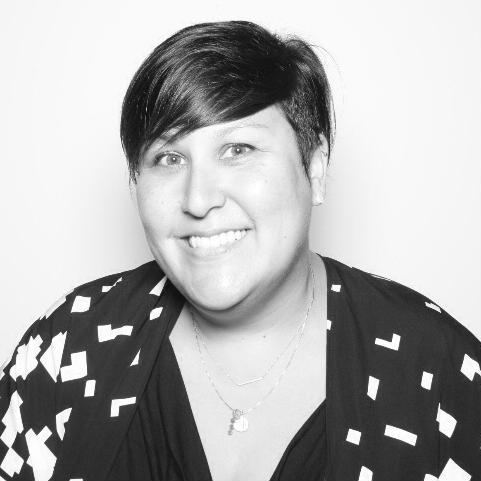 2015 President: Naomi Hayase
Naomi Hayase is a Japanese-language newspaper editorial researcher. She is going into her tenth year at the Nikkei newspaper's L.A. bureau, covering local and international news.
2015 Vice President of Broadcast: David Ono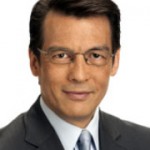 David Ono anchors ABC7 twice a day. As part of the "Eyewitness News" team, he has won eight Emmy awards and 19 nominations. Prior career stops include Sacramento/KOVR-TV, El Paso/KDBC-TV and Dallas/KXAS-TV. David grew up in Texas and graduated from the University of North Texas.
2015 Vice President of Print: Mariecar Mendoza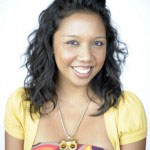 Mariecar Mendoza is a features digital editor for the Los Angeles News Group. Before moving to Los Angeles in the summer of 2012, she worked as a multimedia reporter for The Desert Sun in Palm Springs for nearly 6 years. She was a Chips Quinn Scholar in 2007, and has been involved with AAJA since 2006 when she was a student for the annual convention project, Voices. She continues to give back to Voices as a professional mentor. Mariecar currently serves as an elected board member for AAJA-LA.
2015 Secretary: Connie K Ho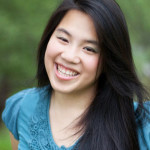 Connie K. Ho is a writer, web producer and social media manager whose work has appeared in media outlets such as KCET, The Orange County Register, the Pacific Citizen, AOL Patch.com, among others. She graduated from the University of California, Irvine with a double major in English and International Studies as well as a minor in Spanish. You can find her on Twitter: @conniekho
2015-2016 Co-Treasurers: Henry Fuhrmann and Melissah Yang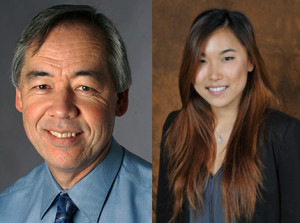 Henry Fuhrmann is an assistant managing editor for the Los Angeles Times and head of the newsroom's standards and practices committee. He was previously the co-president of AAJA-LA. Melissah Yang reports on technology and startups for the Los Angeles Business Journal. A 2014 Voices participant, she was previously on AAJA-LA's board as a student representative.
2014-2015 National Advisory Board Representative; National Governing Board Member (Large Chapter): Jocelyn "Joz" Wang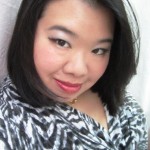 Aside from serving as AAJA-LA's 2012 President and being recognized as Chapter President of the Year, Joz has served on the AAJA National Advisory Board and National Governing Board for the 2012-2013 term. Joz is also the Founder and Executive Director of the V3 Digital Media Conference, and was the recipient of the first "V3 Voice Award." Joz is known online– and offline– for her personal blog jozjozjoz.com. She is the Editor-in-chief/CEO of the popular Asian American blog 8Asians.com. She is also a long-time contributor to blogging.la, flagship site of the Metroblogging network, for which she is now Publisher and CEO of. She was recently part of the Creative Team at Walt Disney Parks & Resorts Online. You can find her on Twitter: @jozjozjoz
2014-2015 Advisory Board Representative; National Governing Board Member (At Large):
Denise L. Poon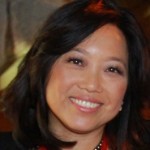 Denise L. Poon is a former AAJA-LA chapter president, 2001 chapter president of the year and currently serves on the Board. Her contributions and service include mentoring new journalists, leadership of the V3con Digital Media conference and what she is probably best known for, Trivia Bowl, the chapter's signature event. She is a Broadcast Producer, Multimedia Consultant and Principal of Creative Streamline, a Media Communication company. Her career spans more than 15 years of broad-based communication for broadcast networks ABC, CBS, CNN, FOX, NBC, PBS and private clients. She produces pieces in various formats- breaking news, feature and magazine, including content for CBS This Morning, DATELINE NBC and America's Most Wanted. @cr8tivestream
---
Board of Directors
2014-2015 Board Member: Susan Hirasuna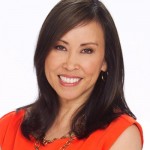 Susan Hirasuna is an award winning broadcast journalist and former AAJA-LA board member. At KTTV FOX 11, she heads the weekend version of Studio 11 LA. Last year, she traveled to Japan as a fellow with Foreign Press Center to the 2011 earthquake and tsunami area. Susan has also carved out a reputation as the resident foodie.
2014-2015 Board Member: Jennifer Quong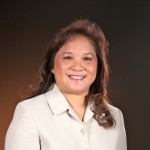 Jennifer Quong is an AAJA member since 1986 and served on the AAJA-LA Board as Secretary and 1993 Convention Chair. She is a producer for Talk Story Media, which created "The Manzanar Fishing Club." Jennifer also is Honda's Assistant Manager of Communications. She was a broadcaster for KJZZ, Taiwan's ICRT and KNX.
2015 Board Member Julie Chan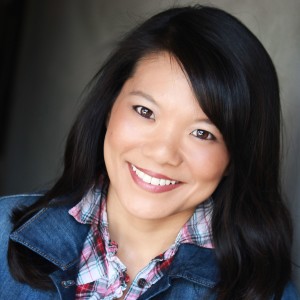 Julie Chan currently works at TorranceCitiCABLE as a reporter, fill-in anchor, and producer and host of Spotlight Torrance. She was born with a passion for telling stories and becoming a journalist. She is following her lifelong dream and realizing why she always wanted to do this! It is not an easy path but one that inspires her and invigorates her everyday!
2015 Board Member Kyle Kim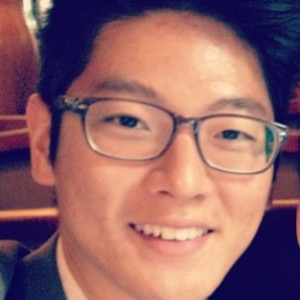 Kyle Kim works for the Los Angeles Times data and graphics department. He previously was a news and social media deputy editor for the Boston-based GlobalPost.
2015 Board Member Shawn Nicole Wong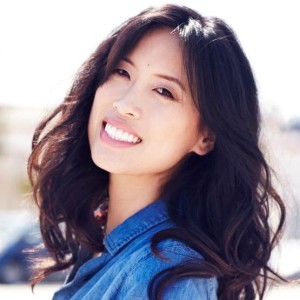 Shawn Nicole Wong is an urban consultant who specializes in media and economic development. Beginning in 2015, she will serve as the AAJA National Treasurer and will continue to serve the Los Angeles Chapter as the Director of Finance/Sponsorships for the V3 Digital Media Conference. From 2010-2014, Shawn served as the Treasurer of the L.A. Chapter.
2015-2016 Board Member Anh Do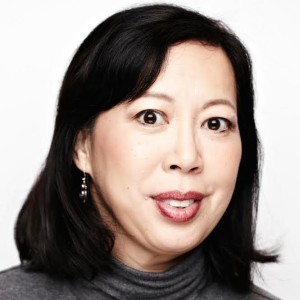 Anh Do covers multicultural communities at the Los Angeles Times. A second-generation journalist, she served as vice president of Nguoi Viet Daily News, the largest Vietnamese-language publication in the US, founded by her late father. She has worked at the Dallas Morning News, Seattle Times and the Orange County Register.
2015-2016 Board Member Suzanne Joe Kai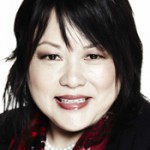 Suzanne Joe Kai is an award-winning journalist and filmmaker. At age 22, Kai began her career as an on-camera staff broadcast journalist in San Francisco (KRON-TV NBC). She earned an MA in Communication (Documentary/Film/TV) at Stanford. She's directing a documentary "LIKE A ROLLING STONE: The Life & Times of Ben Fong-Torres."
2015-2016 Board Member Hassan Shah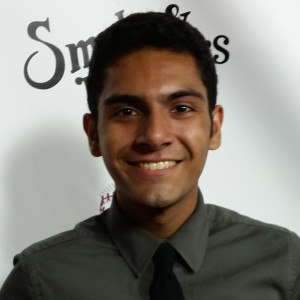 Hassan Shah is a recent graduate in Multimedia Journalism from Metro State University of Denver where he was the Advisory Board Representative of AAJA-Denver. He experienced his first Spring board meeting in Washington D.C. and fell in love with the community and AAJA's mission. Soon after graduating, Shah moved to Los Angeles where he got involved with V3Con and volunteered for AAJA's Trivia Bowl. He now resides in Los Angeles. While he continues to look for great media opportunities, he currently works for E! News as a Production Assistant.
[APPOINTED] Student Representative Kristen Taketa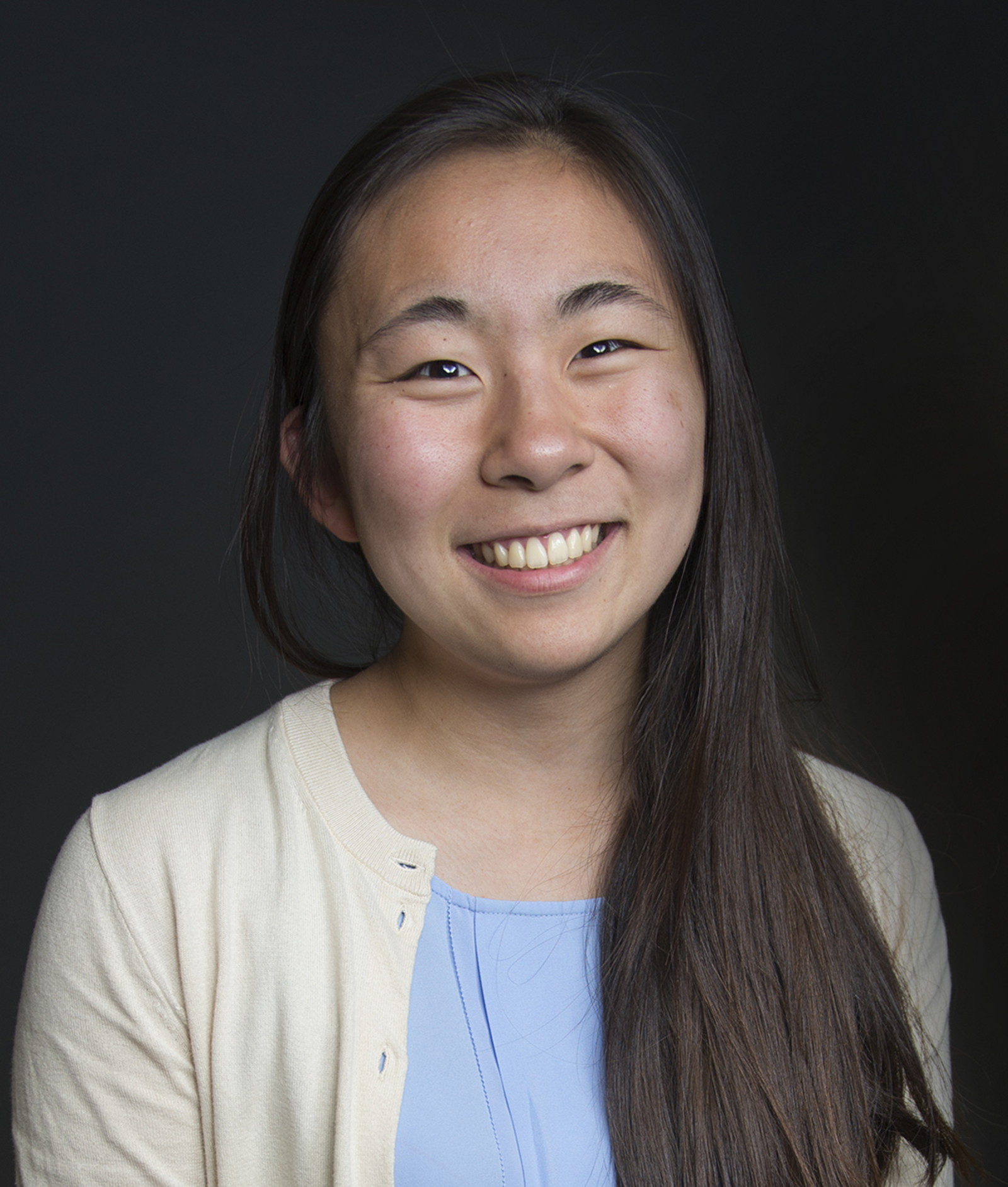 Kristen Taketa is the managing editor for the Daily Bruin, UCLA's student newspaper. She has interned in business reporting at the Orange County Register and feature writing at the Santa Monica Daily Press. In the past she has also worked as an assistant news editor for the Daily Bruin, specializing in coverage of the University of California system and higher education.